1-877-4SPRUCE
1-877-477-7823
SIRIUSXM ADS-B TRADE-IN PROGRAM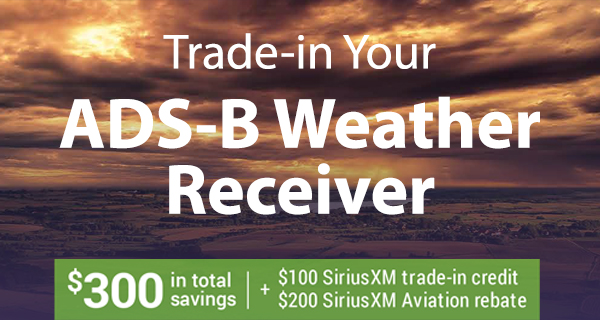 Receive a $100 credit from SiriusXM when exchanging your current working ADS-B weather receiver towards a new Garmin GDL™ 51 or GDL™ 52 receiver. You will also be eligible for a $200 rebate from SiriusXM Aviation.

Trade-In Values

You will receive a $100 credit from SiriusXM towards your purchase
after mail-in. Purchase must be complete by 4/30/2019.
Trade-in must be sent in by 5/28/2019.
Offer Available On These Receivers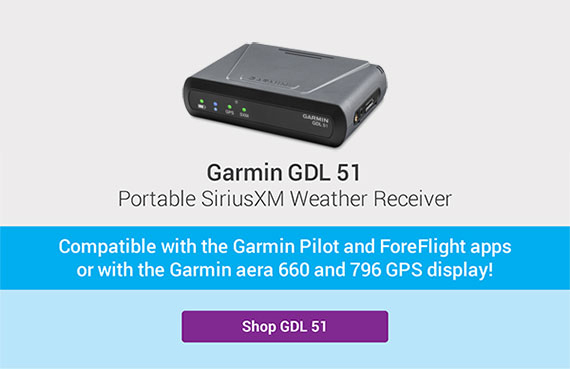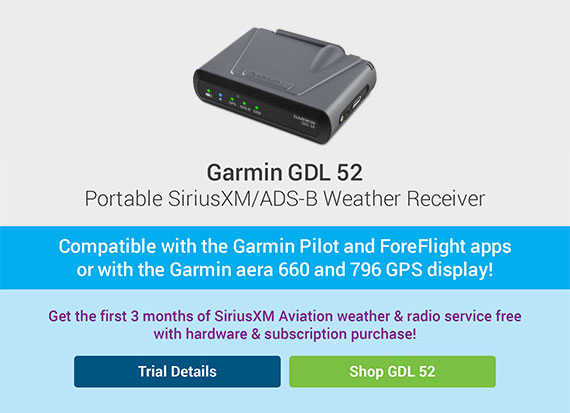 Trade-In Process
Mail your old weather receiver, along with your contact information and a copy of your new receiver invoice to Aircraft Spruce at the following address: Aircraft Spruce
Attn: XM Trade-in Program
225 Airport Circle
Corona, CA 92880



Once your trade-in has been processed you will be sent a confirmation email on your trade-in.

All approved trade-ins will be credited back to original method of payment within 60 days of approval.