1-877-4SPRUCE
1-877-477-7823
Other Customers
Have Also Viewed:
GARMIN GTN 625 BLACK STANDARD AND GTX 345R STANDARD BUNDLE





Part # 11-14915
Garmin GTN 625 Black Standard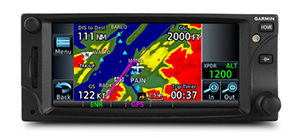 Note: Per Garmin, even though this product is certified, we can only sell over the counter to experimental aircraft (must verify) with wire harness. For certified aircraft, you will have to fly to a Garmin install dealer.

Introducing the next generation of aircraft navigation. The GTN 625 is a 2.64-in.-tall standalone GPS navigator that puts a wealth of features – like high-resolution terrain mapping, graphical flight planning, traffic display and more – right at your fingertips.



Garmin GTX 345R Digital Transponder

All-in-one Transponder Solution for ADS-B "Out" and "In" Meeting ADS-B equipage rules for NextGen airspace just got easier – and more beneficial – for thousands of aircraft owners worldwide.

With the introduction of the GTX 345 series of Mode S Extended Squitter (ES) transponders, Garmin provides a one-box, one-swap solution that enables owners and operators to meet ADS-B requirements with minimal expense, downtime and disruption to their panels – while providing all the weather and traffic benefits of ADS-B "In".
1090 MHz ADS-B "Out" enables aircraft to operate at any altitude, in airspace around the globe

Combines Mode S Extended Squitter (ES) transponder and optional WAAS/GPS position source in a single unit

Provides access to dual-link ADS-B "In" traffic and subscription-free weather on compatible displays

Wirelessly stream weather, traffic, GPS position and backup attitude via Connext™ link to Garmin Pilot™ and ForeFlight Mobile apps as well as the aera® 795/796 portables

Easy replacement for your existing transponder, with common 1.65-inch tall form factor


As far as the transponder is concerned, what you show in the picture looks like the GTX 345, NOT the GTX 345R. The GTX 345R is the remote-mount transponder, has no faceplate and it is controlled from the GTN screen. Can you please confirm configuration of the bundle and if the picture is/isnt correct?
Yes, the image does not represent the combo. This is a generic image of the GTN 625 and the standard GTX 345. Part # 11-14328 is the combo of the GTN 625 and GTX 345R which is remote mounted. The GTX 345R is not pictured here.
---

Does this bundle include the WAAS GPS antenna?
Yes, the GTX 625 includes a GA 35 WAAS GPS antenna.
---

Does the Garmin GTN 625 and GTX 345R bundle include the installation kit?
Yes, this bundle includes the units, rack, and install kits. Per Garmin, we can only sell this for experimental aircraft installation.
---

Is the GTN625 Nav data card included in this bundle?
Yes, the 625 aviation data card is included in the box.
---

5H 650 345R
Part Number
Description
Price
11-14177
GARMIN GTX 345 XPDR MODE S WITH GPS WITH 4FT HARNESS
$5334.00
Click here
for details