Great Lakes Aero Windshields & Windows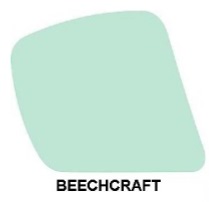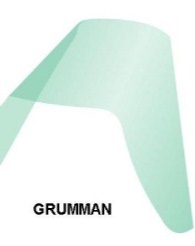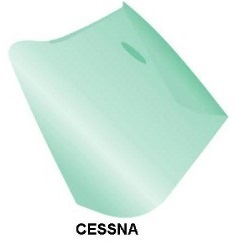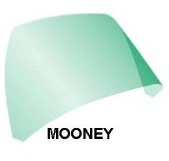 Great Lakes Aero windshields and windows are made from Acrylic sheet conforming applicable portions of ASTM D-4802, LP-391 & MIL-P-5425-D and are FAA/PMA Approved.
Special order PN: 00-00100
Required Info:
Aircraft Make
Aircraft Model
Complete Engine#
Aircraft Serial#
Order Form
Email: Click here or Call for pricing:
Most vent windows or pilot windows which have a vent hole will come with a vent seal. Most single engine Cessna windshields and rear windows come with the felt tape for the edges. PA-28, 32, 34 & 44 Windshields are also supplied with the Foam tape. For some Cessna side windows Rubber U-Channel or the Felt tape is available at an additional cost, and the foam tape used on some Piper side windows is also available (specify at time of order).
It is recommended that all installations are done by a certified A&P, and the proper installation manuals, installation procedures & practices recommended by the aircraft manufacturer are followed.
Uninstalled parts should be stored in a darkened cool area, and not stored in sunlight with protective paper. Storing parts with paper on windshield or window for more than three months may make paper difficult to remove.
Tinted Parts
FAR (Federal Aviation Regulation) 23.775 states that Windshields and Windows in front of the pilot may have a minimum light transmittance of 70%. The Green (2111) and Gray (2515) tints have a tint of approx light transmittance of approximately 75%.
Inner and Outer windows in front of the pilot may not both be tinted, only one window may be tinted, the other must be clear. Some applications such as the PA-31 use tinted inner windows and the outer must be clear, most other aircraft the outer window is tinted and the inner is clear.
Most Outer Non-Pressurized windshields and windows are available in Clear, "EZ-Eye" Green (2111) and "Solar" Gray (2115) unless otherwise noted in our the catalog or on-line.
Skylights and Windows behind the pilot are available in other darker tints. Dark Gray (2064) (approximately 40% light transmittance or 60% tint is stocked for most thickness acrylic and available for no extra charge. Other tints (Special OUT-OF-STOCK colors may be subject to extra charges).
Some tints may not be available.
Landing light lens' and Pressurized windshields are available in clear ONLY.