1-877-4-SPRUCE | info@aircraftspruce.com
Aircraft Spruce & Specialty Co.
Corona, CA | Chicago, IL
Wasilla, AK | Peachtree City, GA
Brantford, ON Canada
EVERYTHING FOR PLANES AND PILOTS SINCE 1965 | 877-4-SPRUCE
RAF 2000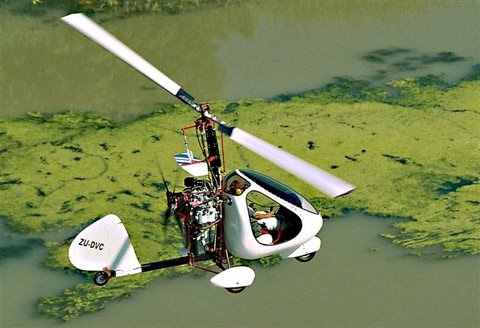 The performance specs of the RAF 2000, competitive price and one of the lowest operational costs ($20-30 per hour) make it one of the most popular auto-gyros available today. The 2-place rotorcraft is available in kit form and comes in two versions, standard and GTX SE versions. The GTX SE includes a variety of performance enhancing options. Standard engine on both models is a 130 hp four cycle Subaru EJ22. Fuel Capacity for the RAF 2000 is 23 US gallons and fuel consumption is 6 gph at 80%. Engine, propeller and instrument packages are included in RAF kits. The RAF 2000 has a dry weight of 760 lbs. Performance specs for single occupant: Min. speed: 10-12 mph; Max. speed: 100 mph; Cruise: 80 mph; Take Off Roll: 0-75 ft.; Landing Roll: 0-10 ft.; Rate of Climb: 1200 fpm.


---
Specifications:
Kit Price w/o Engine: ~$51,843
Plans Price: N/A
Number of Seats: 2
Building Materials: C,A
Building Time: ~150 HRS
Standard Engine: SUBARU /130 HP
Horsepower: 100-130
Wing Span: 30 Ft.
Wing Area: N/A
Empty Weight: 760 Lbs.
Gross Weight: 1540 Lbs.
Takeoff Distance: 75 Ft.
Landing Distance: 10 Ft.
Cruise Speed: 75 MPH
Top Speed: 100 MPH
Fuel Capacity: 23 Gal.
Range: 420 Miles
---
For further information contact
Rotory AF Rotorcraft
:
PO Box 2071 Upington 8800 South Africa
Phone: +27 54 331 3534 • Fax: +27 54 332 3628
info@rafsa.co.za
•
www.rafgyro.co.za