1-877-4SPRUCE
1-877-477-7823
1946 STINSON 108-1 AIRCRAFT STORY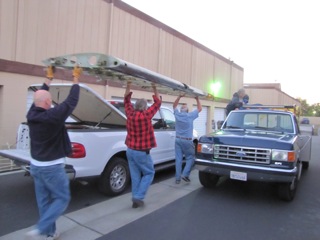 1946 Stinson 108-1
It has been a lifelong goal to take up flying again since I took lessons as a teenager and an opportunity came up to get a project plane from my cousin that looked like something I could do. We purchased it and are now restoring a 1946 Stinson 108-1 that was flown and then a rebuild started over 25 years ago that got stalled. Now, my brother and I are picking up the project as the new owners. We have no airplane building experience but a lot of mechanical experience and engineering that we are applying to this project.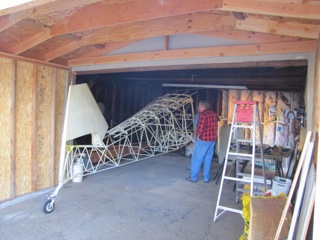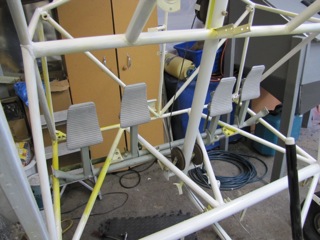 Building this airplane is a lot like a puzzle because what we got was a rolling fuselage and a lot of boxes of parts. Some new parts, some not. However, with today's information technology we are able to get information almost immediately to answer our questions as we progress with the assembly. With the support of family, we have constructed a converted garage into a makeshift hangar at our house and are basically building it in the garage. So far we have installed most of the control cables and are working on frame formers, electrical, and interior as we prepare to get it ready for cover. I took a class on airplane fabric installation and through research and Stinson airplane club and groups are finding answers to our questions during our assembly.
We have a build blog for other to follow and enjoy sharing this new experience with our friends and fellow builder/pilots. It is very satisfying to see the parts come out of boxes and off the floor an onto the airframe. If no delays, we hope to see it completed next year.
Don G.