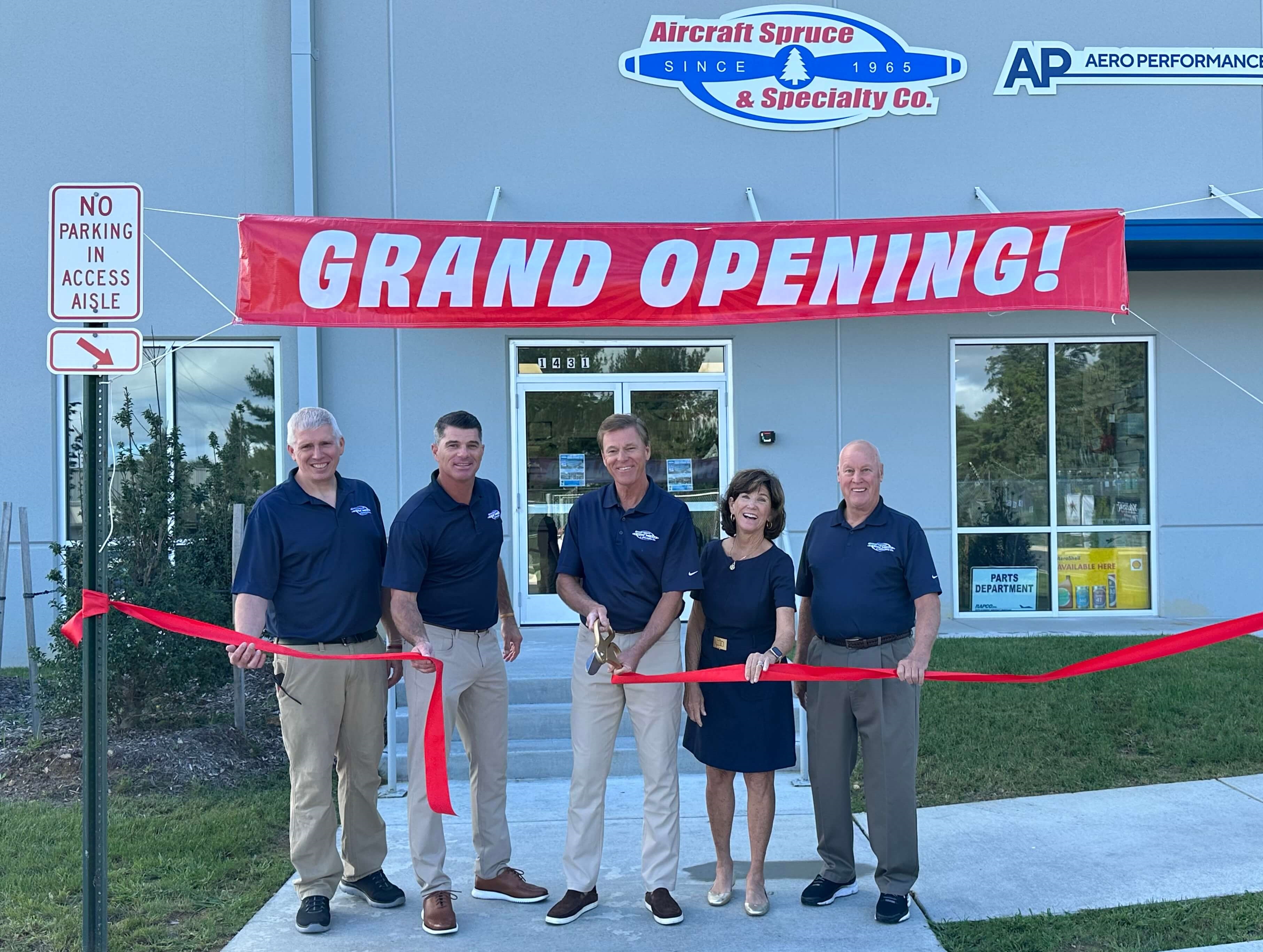 (L to R) Lance Young, Mike Irwin, Jim Irwin, Nanci Irwin, Bill Rehkop
Aircraft Spruce & Specialty Co. held a Grand Opening on Saturday, September 30, 2023 at its new facility in Middletown, PA. A large number of customers attended the event which included special pricing for in-store sales and a complimentary lunch. Operations at the new Middletown facility started on February 1, but Jim, Nanci, and Mike Irwin made it official with a ribbon cutting ceremony at the Grand Opening on Saturday morning.
Located in a new 32,000 sq. ft. warehouse near Harrisburg, PA, Aircraft Spruce Northeast provides lower shipping rates and faster ground delivery to customers throughout the northeast portion of the United States. The facility also includes a retail store which is open Monday through Friday.