Mojave, CA April 21, 2015 - RutanRC, a company formed to develop, manufacture and distribute innovative RC (radio controlled) model aircraft, announced today its launch of a Kickstarter campaign to fund the tooling, development and initial production of its first models; Burt Rutan's epic, award-winning SpaceShipOne™ and White Knight.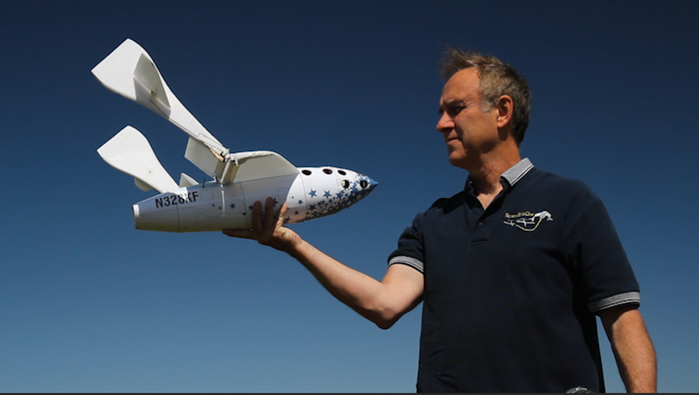 Click here for Kickstarter campaign.
Burt Rutan's SpaceShipOne, carried aloft by White Knight, rocketed into space to win the Ansari X-Prize for the first privately funded, manned spaceflight. Backed by Microsoft's Paul Allen and Richard Branson's Virgin Galactic, it cost only a fraction of a NASA launch and amazed everyone with its bold innovation. Five of his radical, visionary designs have landed in the Smithsonian's collection of aviation milestones.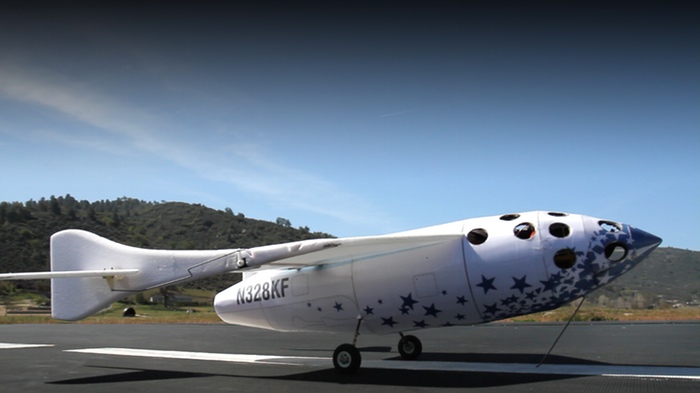 The WK and SS1 scale replicas will deliver the same radical and revolutionary look as the originals, with the White Knight measuring an impressive 6' wingspan and the ducted fan SpaceShipOne's wingspan is 16.5". Both models will be built with durable foam, carbon fiber reinforcement and adhesive stickers mirroring the original. Proposed MSRP is $299 for the combo WK and SS1, but this unique combo-model is available during the Kickstarter launch for $169. Delivery is projected for November, 2015.
As a child, Burt built model aircraft and the hobby became a way to learn the science of flight. Now he wants RutanRC to provide new tools to future aero designers. "Model aircraft were an important part of SpaceShipOne development and used in many levels of testing for aviation and space exploration," says Rutan. Burt's goal is to inspire innovation in aeronautics and space through accessible experimentation with models of his radical craft.
THE PARTNERS
Dan Kreigh worked with Rutan as a Scaled Composites engineer on many Rutan designs, including the original SpaceShipOne, is now, designing and building RC-model prototypes of them.
Jeff Corsiglia led R&D for AirHogs, creating such firsts as HELIX +4. SharpShooter, and other RC hits. Jeff's product development and mass market experience will help deliver Burt's vision and Dan's model expertise to enthusiast's hands.
Lastly, Burt Rutan, the man described by Newsweek as "the man responsible for more innovations in modern aviation than any living engineer", will be an advisor to RutanRC on design and functionality as well as an ongoing source of innovation.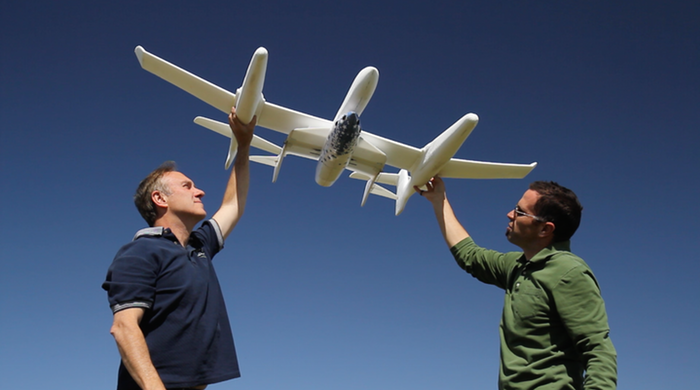 About RutanRC
RutanRC hopes to inspire, educate, challenge and amuse both the current and next-generation aviation enthusiasts by becoming the leading innovator in model aviation. The ancestry of aeronautic accomplishment has always inspired the next generation: early pioneers inspired the Von Braun era which inspired Burt Rutan's era (the Apollo era) which then inspired the next era of pioneers including Paul Allen, Elon Musk, Richard Branson, and Jeff Bezos to pursue private enterprise-based space exploration. RutanRC hopes to encourage and continue this spirit of exploration. The Sky is NOT the limit!


Click here for the Burt Rutan Story