1-877-4-SPRUCE | info@aircraftspruce.com
Aircraft Spruce & Specialty Co.
Corona, CA | Chicago, IL
Wasilla, AK | Peachtree City, GA
Brantford, ON Canada
EVERYTHING FOR PLANES AND PILOTS SINCE 1965 | 877-4-SPRUCE
COMTRONICS ULTRA-PRO 2000 FLIGHT HELMET - MEDIUM METALLIC RED
Part# 11-10101
MFR Model# 2000-03-M
Overview
The ULTRA-PRO 2000 Helmet is one of the quietest helmets offered by Comtronics Engineering. This helmet incorporates a plush liner and our new ultra-soft chin pad design. These straps have elastic bands over the fitted ear cups creating a positive seal when tightening the chin strap. The helmet utilizes an extremely efficient ear muff which reduces the ambient noise to a more comfortable level. ULTRA-PRO 2000 helmets have high quality speakers and the latest state-of-the-art electret microphones, used by everyone in the industry, offering the highest voice quality . They are compatible with ULTRA-COM II Intercoms, DUAL-COM II Intercoms and radio interface cables. Helmet chin straps are available with "D" rings or quick-disconnect snaps. They are compatible with all Comtronics intercoms and radio interface cables. Each helmet comes with a black peak visor. Ultralight or General Aviation audio can be installed.

Ear muffs are secured to a spring steel wire frame and can be adjusted up and down. The frame is attached to the inside surface of helmet shell. This arrangement provides a positive seal thereby reducing ambient noise caused by engine, propeller and air moving over the airframe.

The Ultra-Pro 2000 Flight Helmet is available in Blue, Metallic White, Metallic Silver, Metallic Red, Metallic Wine, Gloss Red, and Gloss Black.
Sizes include Small, Medium, Large, X-Large, and XX-Large.
Sizing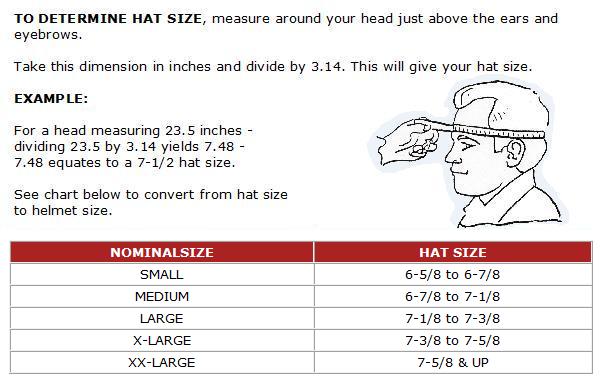 Accessories
Customers Also Viewed
Frequently Purchased With
Related Items
Q&A
Please note, Aircraft Spruce's personnel are not certified aircraft mechanics and can only provide general support and ideas, which should not be relied upon or implemented in lieu of consulting an A&P or other qualified technician. Aircraft Spruce assumes no responsibility or liability for any issue or problem which may arise from any repair, modification or other work done from this knowledge base. Any product eligibility information provided here is based on general application guides and we recommend always referring to your specific aircraft parts manual, the parts manufacturer or consulting with a qualified mechanic.
Q: Does this helmet include the headset and is the headset built-in? Would I need to purchase the headset adapter to connect to a handheld radio? thanks
Yes, the headset is built into the helmet. To connect to a aviation handheld radio you will need an adapter (depending on the radio). For example 11-07450 will work on Icom A24, A14 and A6 radios and 11-07451 will work all the newer Vertex/Yeasu radios.
Q: What is the part number to convert from the single ultralight plug to the dual standard aviation plugs?
Use part number 11-03572 to convert from a single ultralight headset plug to dual GA plugs.
Q: Do you have a noise cancellation unit available for the Comtronics Ultra-pro 2000 headset?
Per the manufacturer, the Ultra-Pro 2000 flight helmet does not have nor support anti-noise reduction.
Q: What type of comm plug is fitted to this helmet? Is it compatible for use with standard civilian helicopter? What type (straight-coiled) of cord and how long?
The Comtronics Ultra Pro 2000 series are all wired for an ultralight plug. There is an adapter available, part number 11-09957, will convert this to a helicopter plug. The cord is straight and measures 5 feet.
Q: How much does helmet weigh?
Approx 3.2 lbs.
Q: Does this helmet come with a face shield?
No, it is an optional item which can be purchased. Please see part# 11-07440 & 11-07441. Each helmet does come with a black peak visor.