1-877-4-SPRUCE | info@aircraftspruce.com
Aircraft Spruce & Specialty Co.
Corona, CA | Chicago, IL
Wasilla, AK | Peachtree City, GA
Brantford, ON Canada
FREE SHIPPING ON ORDERS OVER $350 (USA ONLY - SOME EXCLUSIONS APPLY) | 877-4-SPRUCE
LYCOMING CAM & CAM FOLLOWER APPLICATIONS
From $85.85 to $1685.00
Overview
Computer Optimized Camshaft:
The camshaft is designed for better cruise economy, lower valve-train loads and smoother idle and power operation. Lower valve train loads reduce camshaft and lifter spalling and decrease valve-train and guide wear and friction. Precisely timed camshaft lobe valve events eliminate re-ingestion of exhaust gases and improve economy and overall performance. Idle and power vibration characteristics are also computer optimized to passenger car standards to reduce pilot fatigue and component ware.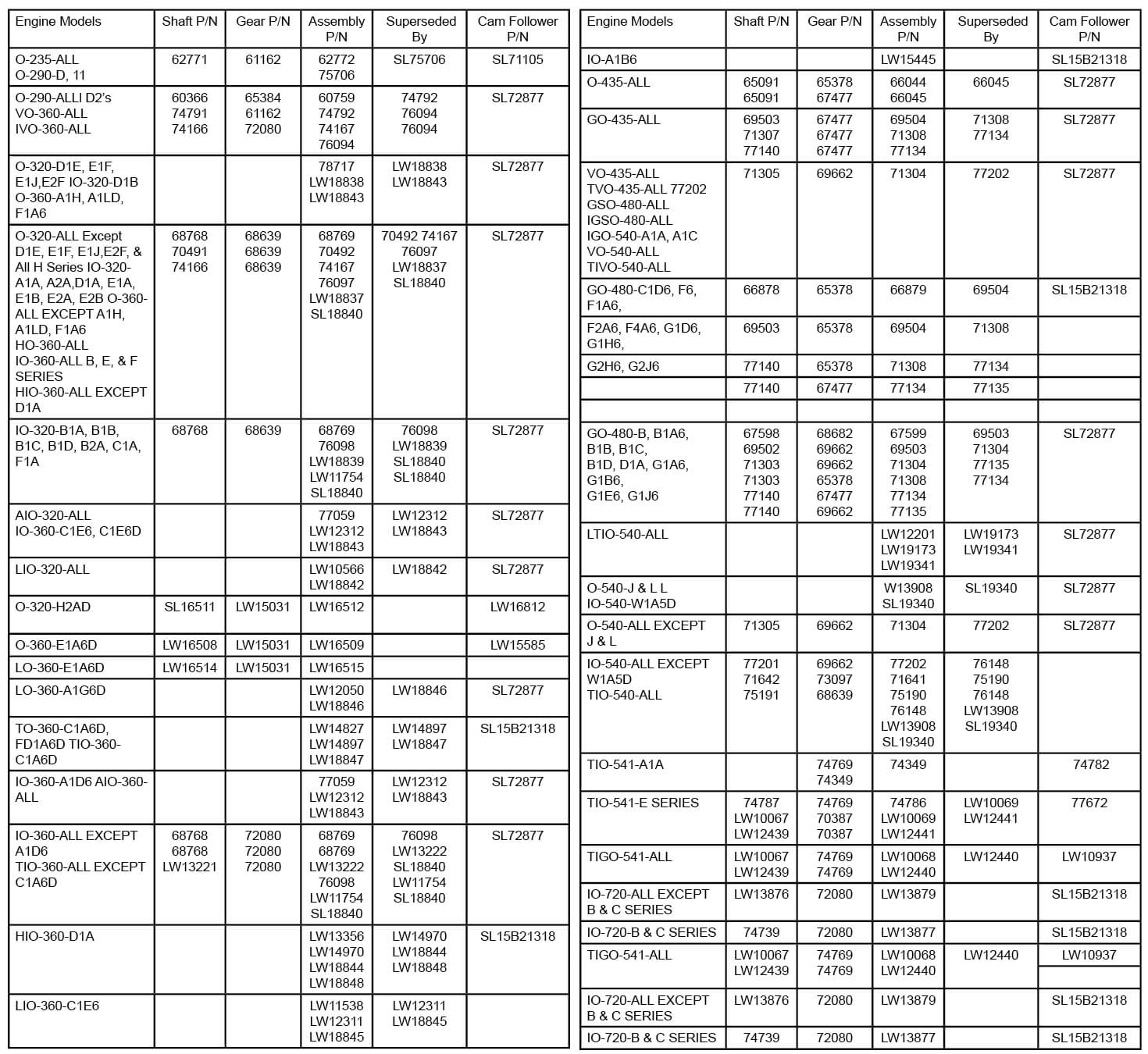 Note: Not all parts on application chart are carried.
Customers Also Viewed
Frequently Purchased With