1-877-4SPRUCE
1-877-477-7823
STOL 801 (A WIFE'S AIRCRAFT STORY)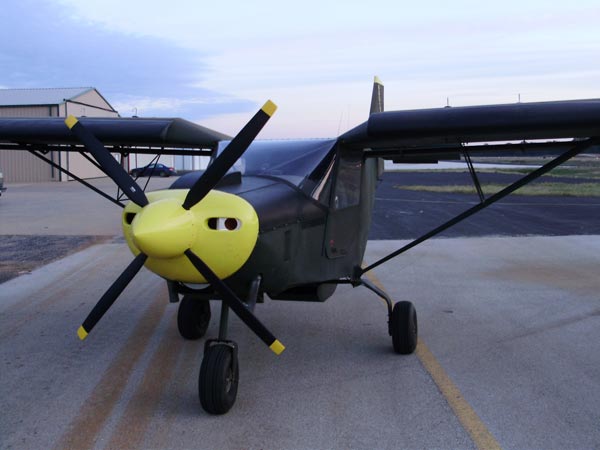 STOL 801 (A Wife's Story)
Let's see, this all happened in the Summer of 95......while on a trip to Alaska.
Just the 3 of us. My husband, his childhood friend (Bill) and myself. We went from one end of Alaska to the other, or a great adventure, stopping to see wildlife, J3 cubs taking off on grass strips, and the float planes that were in majority. Funny how conversations startaround a canpfire, my husband said he always wanted to fly.
Of course, his friend said "why don't you let Forrest have a plane?" Wha? Wha?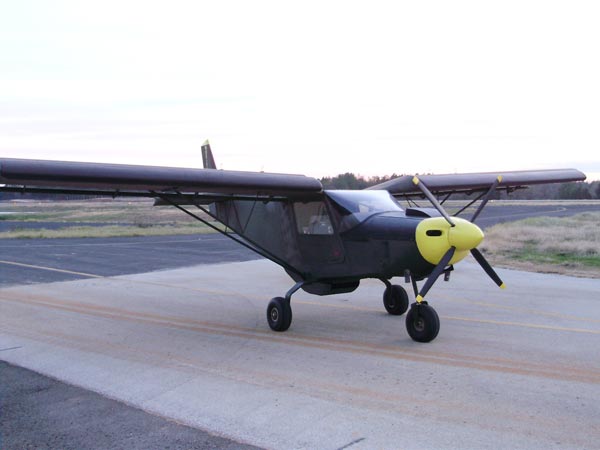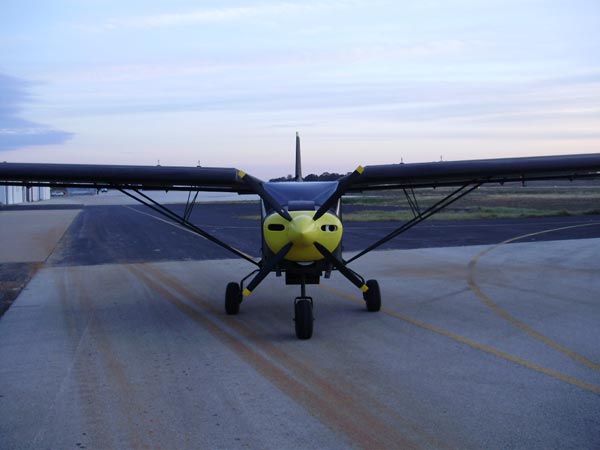 So, when we got home, I started the search.......literally. We purchased a Beaver 550 Ultralight from a guy in West Texas and had the greatest time, learning and playing. Well, that is still in "our family", but things change as they always do. In the Summer of 2004 he was searching for something more, and we found it. A Stol 801 kit, incomplete........ The gentleman whom was building it, passed away, and his son out of Florida had it for sale. It took us 2 trips to look at it, and one trip with a box truck to haul it back to Texas!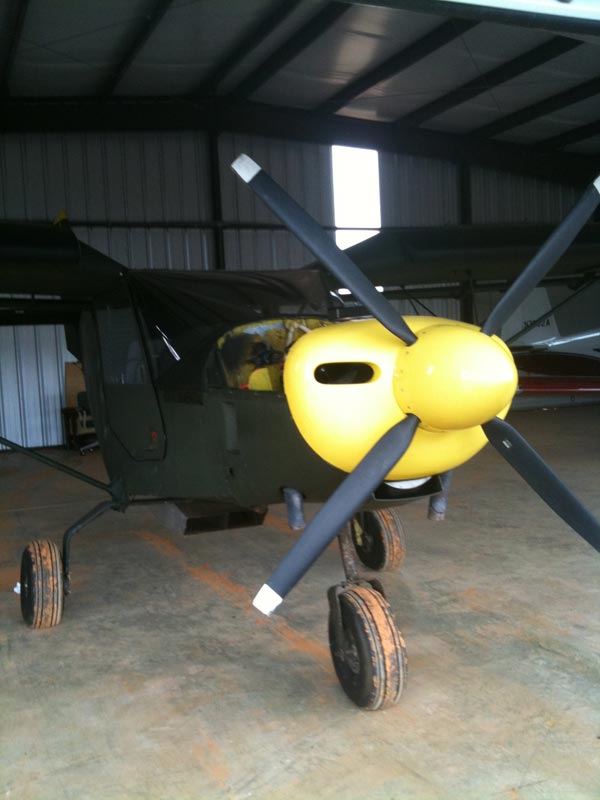 Now, being it was 40% complete, and I grin when I say it was 90% incomplete (only builders might crack a smile at that truth) ! He worked on it for 7 years.......( a mechanic by profession) he built the firewall forward, put a souped up Chev V-6. We painted it army green "hey, it is the jeep of the sky", with yellow leading edge.
It is lovingly called "the other woman", and he still tinkers, moves, replaces, adds things to her. But every evening when he gets off work, and the weather is good, you can almost bet he is at the airport, flying high. Which is fine, because when the weather gets better, I will pack my camping gear, fly rod, and food and we will together take off for places, and enjoy the good life.
Laura Wilson