1-877-4SPRUCE
1-877-477-7823
MARQUART MA-5 CHARGER AIRCRAFT STORY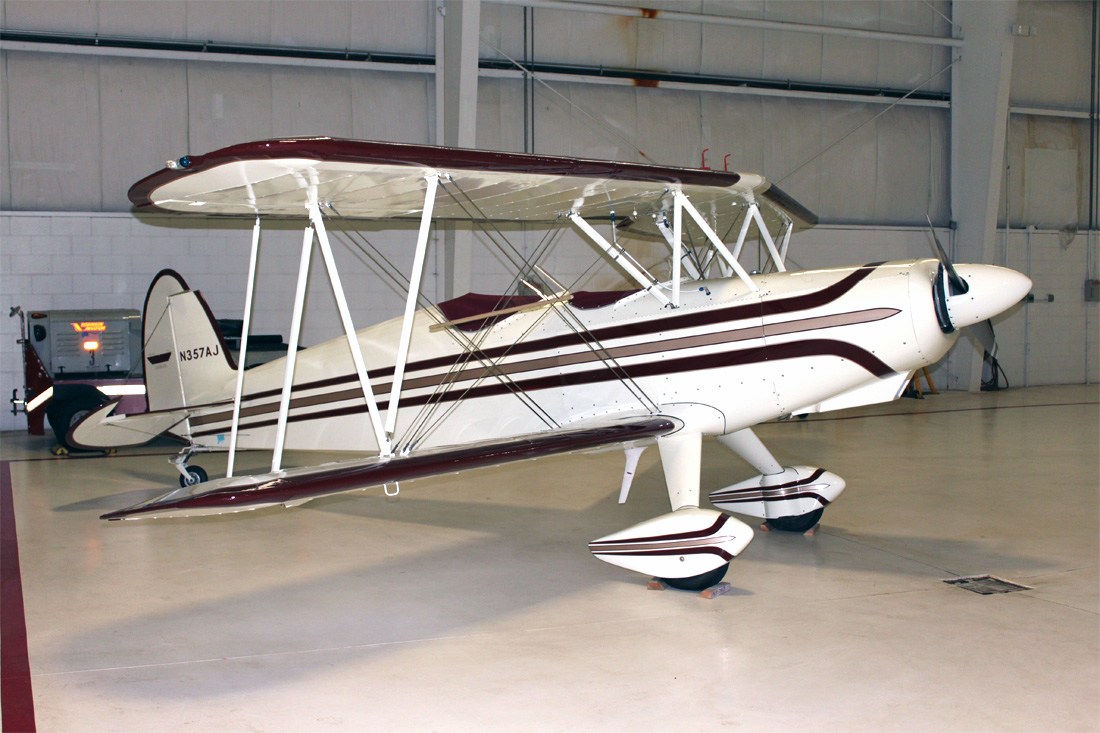 Back in 1975 I started building this great looking biplane. I was owner of a small aircraft repair shop and figured it wonít take long to complete this aircraft. This is a plans built aircraft with 10 degree sweepback wings and I soon found out that there was more to this than I originally thought. Iím sure many builders share the same story. By 1978 I had the wings built and many key components purchased including the engine, flying wire set, prop( new, $360) and most instruments.
Now I had changed jobs and the new job was very demanding so the aircraft was put on the back burner and stored. It wasnít until 1990 that work commenced again, on the fuselage, tail feathers and their covering. At the beginning of 1993 there was another job change and another back burner again for the project. September of 2009 I had finally retired from being a Director of Maintenance and officially directed all of my time to completing the Charger. I have enclosed a photo of the Charger being assembled at Chester Airport prior to covering the wings, to make sure everything fits. I figured that in one year of full time work this baby would be flying.
Well, my estimate was way off and it made its first flight November 9th 2011, almost two full years from preliminary assembly! Being a plans built aircraft means very few components are available and if it is not available, you build it! Need an air scoop for your cowl; make the wood mold, buy the Rutan Bi-directional glass cloth, mix the epoxy resin and form the layers. The education, confidence and satisfaction you get from being the manufacturer is hard to beat. The second photo is the aircraft in the hangar just after its first flight at New Havenís Tweed Airport. Completing this project was a major milestone and anyone involved with building an aircraft should persevere and get it airborne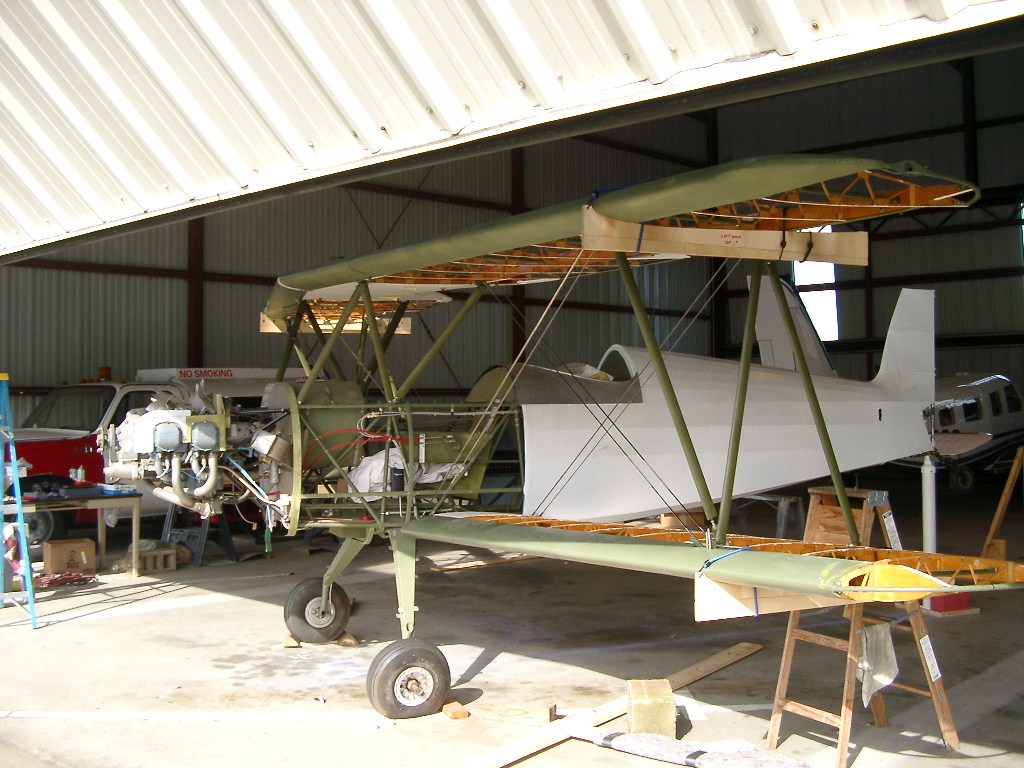 .
My wife is happy now that the house is no longer a parts depot. I thank the folks at Aircraft Spruce for having a great inventory, competitive prices and a super staff, all contributing to getting the job done. Now that the cold has set in, the Charger is resting in the hangar waiting for spring. Come May, Iíll be boring holes in the sky around New England.
Albert Johnson Jr.