1-877-4SPRUCE
1-877-477-7823
RV-10 DEDICATION AIRCRAFT STORY
RV-10 Success Story -
A Dedication to My Dad
This RV 10, built from a kit, was completed in August 2010 by Adrian Moses. Thanks to his wife, Mari, for her help & encouragement during the 6 year build. The RVís first long cross country trip was November 2010 from Ames, Iowa to Sweetwater, TX. The paint scheme is the University of Illinois colors with military insignia in honor of the builder/pilotís father, retired USMC Cpl. John Moses of Mounds, Illinois. John is a retired entrepreneur and farmed most of his life in southern Illinois and currently lives in Cape Girardeau, MO.
John Moses, WW II Ď42-Ď46
2nd Btn. /6th Marines /2nd Div.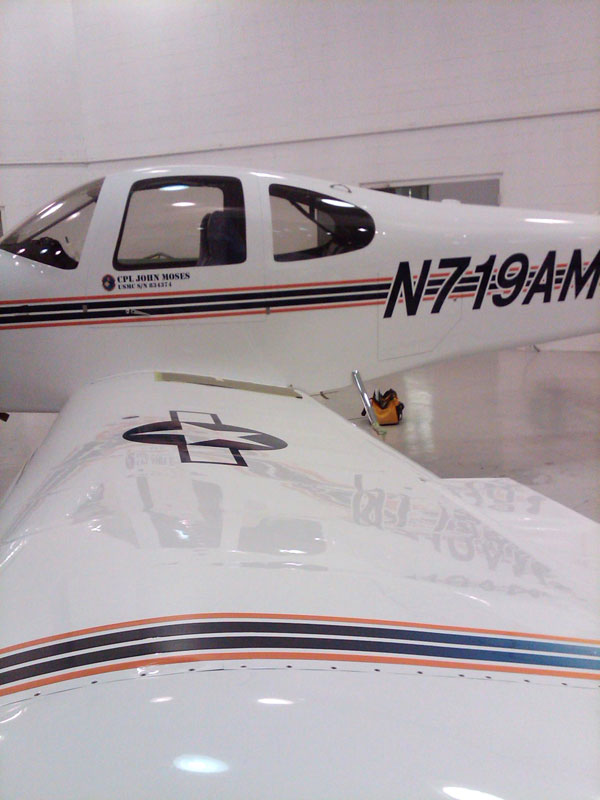 WW II History and Citations:
John Moses was born in 1922 and was a 20 yr old farm boy dreaming of medical school and his girl, Evelyn, when he was drafted into WWII in 1942. John chose the U.S. Marine Corps. He entered at Great Lakes, IL in March, 1943 then trained in combat intelligence at Camp Elliot, CA, and was shipped to New Zealand to join the 2nd division after Guadalcanal for more training and succeeded as a Marine Scout. He fought at Tarawa, R&Ríd at a cold Camp Tarawa at Parker ranch on Hawaii Big Island and was bound for the Gilbert and Tinian Islands in the Pacific.
1. Asiatic-Pacific campaigns with 4 bronze stars
2. Battle for Tarawa. November, 1943. John was 1 of 3 in his unit to receive the Presidential Unit Citation for Bravery. There were 1,000 US casualties in that battle. 76 hrs
3. Battle for Saipan. Purple Heart- June 15, 1944 2,949 killed, 10,364 wounded. 24 days
4. Landing of Okinawa April 1, 1945. A Kamikaze plane hit the front of the ship while John was hanging on the side of the ship on the rope net while trying to enter a Landing Ship Tank (LST). He had to climb back up 35 ft with a 60 lb pack& 11 lb rifle since the LST had pulled away & a torpedo hit the US ship next to them. 5. Navy Occupation service medal with Asia clasp. Occupation of Nagasaki, Aug 20th, in Japan for 4 months. Hiroshima & Nagasaki Atom bombed Aug 6 & 9, 1945
6. Marine Corp Expert Marksman Badge
7. Honorable Service Lapel Button (Ruptured Duck) Honorable discharge in Chicago, IL Jan 7, 1946
8. WW II Victory Medal

John Mosesís Purple Heart History
June 15th 1944 Pacific D-Day- Saipan
After Tarawa, the 2nd Div of the Marines had a battle in the pacific to capture the Island of Saipan to use as an airstrip. The battle started at 7am and the marines landed 8,000 troops in 20 minutes. However, the tide was out and landing ship tanks (LSTís) and men were trapped on the beach by barb wire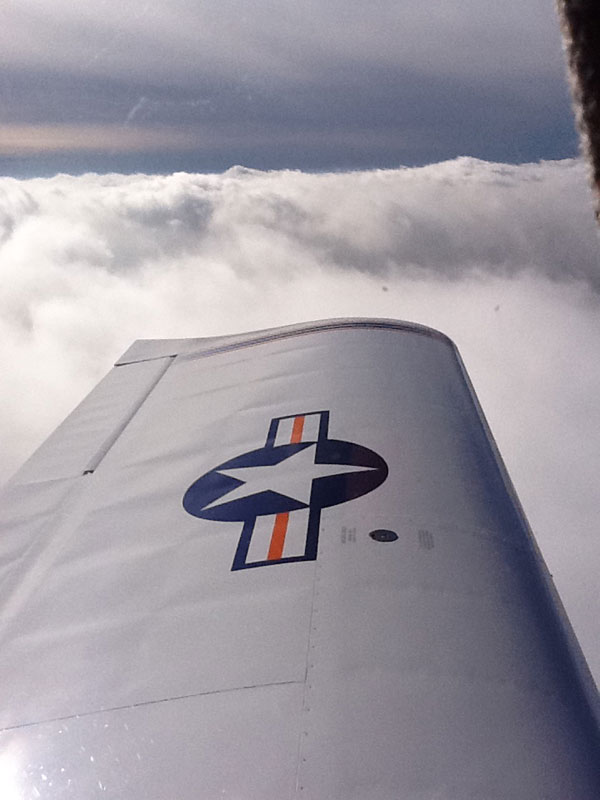 barricades and barriers. John was advancing on the beach carrying the ground to air radio, underneath the fire of the US ships 16Ēguns. John noticed a 55 gallon barrel in the sand with the enemy on the telephone directing mortar fire on the Marines. John called a rifleman to throw a grenade that missed him until the 2nd try. But it was too late; He had given the enemy on a 1500 ft hill in front of them, Johnís location. The mortar landed 10 ft from him, by 9:30 John was pierced in the neck, shoulder, back and heel by the mortar fire. The shell blast wounded 8 and killed one removing his head. John was evacuated 1 hr later by LST 213 and then to USS Bolivar at 14:00. He stayed on the ship for 5 days off of Saipan while it was taking on other wounded before leaving for the hospital in Honolulu. The shrapnel has never been removed because of the location near his heart. Johnís Purple Heart was awarded to him on July 3rd, 1944 while John was recovering in the hospital in Pearl Harbor, Hawaii.
N719AM is a testament to Johnís Life, Family Loyalty, Courage, and ďNever QuitĒ Attitude.
Adrian Moses,
Gilbert, IA.