1-877-4-SPRUCE | info@aircraftspruce.com
Aircraft Spruce & Specialty Co.
Corona, CA | Chicago, IL
Wasilla, AK | Peachtree City, GA
Brantford, ON Canada
FREE SHIPPING ON ORDERS OVER $350 (USA ONLY - SOME EXCLUSIONS APPLY) | 877-4-SPRUCE
AO EYEWEAR ORIGINAL PILOT SUNGLASSES - MATTE CHROME
Select Size:
52MM
55MM
57MM
Select Temple:
Bayonet
Wire Spatula
Cable
Overview
The U.S. Armed Forces' best-kept secret now available in the consumer market. Performance-tested sunglasses with classic aviator styling. The Original Pilot SunglassŪ has been a favorite of U.S. military pilots for more than 40 years. Engineered to rigid military specifications and issued to million of U.S. soldiers, sailors, marines and airmen since 1958.

The rugged and sturdy structure and high quality finishing of the steel alloy frame coupled with distortion free, toughened and polished True ColorŪ glass lens have made the AO Flight GearŪ Collection the standard bearer of all fine military sunglasses.

All lenses will come with AO Eyewear's True ColorŪ Grey Glass lens. You simply choose the size (either 52mm, 55mm or 57mm) and temple type.
Sizing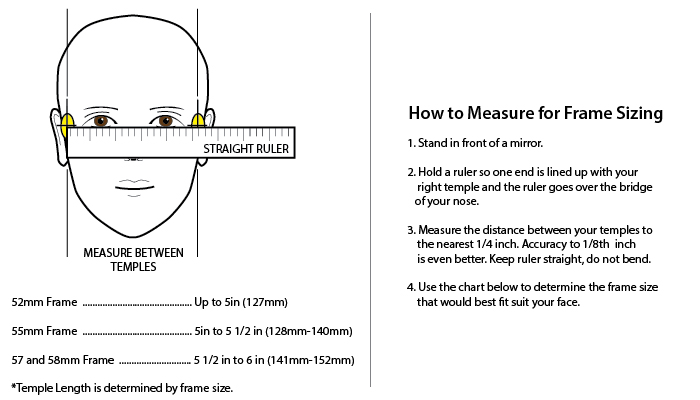 Customers Also Viewed
Frequently Purchased With
Related Items
Reviews
Fantastic sunglasses for the price. Flight goggle 58. American optical was one of the original manufacturers of these sunglasses for US airforce in the 50s. They went to Vietnam and outer space. I abused my first pair for a couple of years until a drop broke one of the lenses. Now on my second pair. The glass lenses are thick and clear, resist scratching as expected. The frames are resilient, they are strong with a good balance of stiffness and and ability to strighten them out if you sit on them- countless times- the frames do not appear to work harden and break like cheap metal frames. Fold up nice and flat.
Peter F
August 8, 2019
Vayonet style not much confortable. An size of glasses is quite small. For the peice they promise more than it gives
Pablo M
December 25, 2018
Q&A
Q: Are these polarized? If not, do you have polarized ones in this style 55mm, matte chrome, bayonett?
No, these sunglasses are not polarized. Unfortunately AO Eyewear does not make polarized sunglasses.