1-877-4SPRUCE
1-877-477-7823

Other Customers
Have Also Viewed:
GARMIN D2 PILOT GPS AVIATION WATCH





Part # 11-12088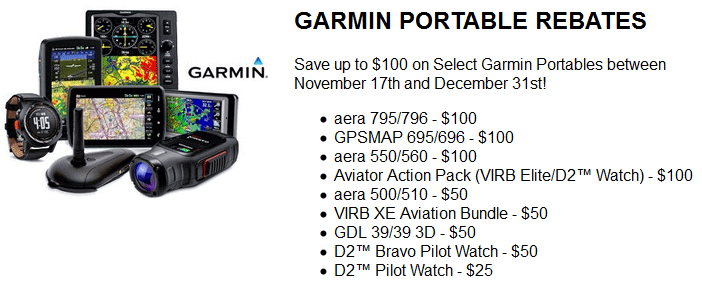 Click here to download the rebate form.

D2™ Pilot Watch

Garmin re-imagines the aviation portable with the first highly capable GPS watch designed specifically for aviators. D2's features include Garmin's signature direct-to and nearest navigation functions, as well as a built-in altimeter with adjustable baro setting, altitude alerting capabilities, display of both local and Zulu/UTC time, and the ability to seamlessly integrate with the Garmin Pilot™ app, VIRB™ action camera, and more.

D2 pilot watch is designed to be as sophisticated in style as it is in function. It's the first pilot watch built to aid aviators in flight, combining stylish design with a high-sensitivity WAAS GPS receiver, altimeter with adjustable baro setting, and 3-axis compass that puts a wealth of information right on your wrist. Its domed lens makes the screen easy to read even in direct sunlight while a brilliant orange backlight illuminates the display during night operations.

D2 meets the needs of global aviators by offering a worldwide aviation database. Pilots can easily press and hold dedicated buttons for quick access to perform direct-to, nearest functions, as well as create fly-over waypoints of their current locations. Additionally, pilots can load flight plans and create waypoints, similar to the capability found in our popular portable GPS products. Other features include the option to assign customized data fields to display GPS ground speed, GPS track, distance, estimated time enroute, bearing, glide ratio and much more. D2 features altitude alerting which notifies pilots when they reach or leave a preselected altitude, helping to ensure the desired altitude is maintained in-flight.

Pilots can navigate precisely and accurately with D2, which offers a built-in WAAS GPS, highly accurate altimeter with an adjustable barometric setting, compass with an HSI, and moving map page. With the option to set up vibrating alerts within D2, pilots are easily reminded of critical operations such as when to switch fuel tanks in-flight or any other time sensitive operation.

D2 enriches every flying experience when integrated with select Garmin products. Pilots may conveniently build flight plans and create waypoints within the Garmin Pilot app on compatible Bluetooth (BLE) devices (like the latest iPad, iPad mini, and iPhone 4S or newer) and easily upload them to D2. Additionally, D2 will remotely control Garmin's HD action camera, VIRB. When connected to VIRB, D2 has the ability to remotely start and stop video, view elapsed time for active video recording, as well as capture high quality still photos – even when video recording is active.

The D2 Pilot Watch is not intended to be used as a primary navigation device in any aircraft.

First worldwide aviation GPS watch designed specifically for aviators
Garmin''s signature direct-to and nearest features using an onboard database
Built in altimeter with adjustable baro setting and compass
Automatic logging of flight time

Like the portable aviation GPS that you love, fit for your wrist
Providing a very sophisticated and eloquent, precision instrument from the GPS watch and aviation experts
You''re conscious about your style, so why not do it with something designed to enrich and simplify your flying experience
Direct-to and nearest with basic moving map, zulu/UTC time, programmable timers with vibrating alerts, altimeter with adjustable baro setting and compass, VIRB control, flight logging with connectivity to flyGarmin logbook
Displays UTC/zulu time along with multiple configurable time zones
Scaled version of a worldwide airport database that displays on a moving map for quick access to direct-to and nearest functions
Easy access to begin time off using the stopwatch and capability to set a vibrating reminder to switch fuel tanks or other operations using the timer.
Automatically starts the GPS when altitude detects that you've taken off.
Compass with HSI, GPS and adjustable baro altitude, moving map, and user defined waypoints.
Additional customization much like Garmin aviation portables, allows the pilot to select their favorite data fields including GPS ground speed, GPS track, distance from waypoints or destinations, estimated time enroute, bearing, glide ratio and much more.
Garmin Pilot and flyGarmin support for the Aviator watch connectivity to upload flightplans (route) and download track data.
Packaging Specifications: 3" X 3.5" X 5" box @ less than 0.5 lbs
Physical & Performance
Unit dimensions, WxHxD: 1.9" x 1.9" x .7" (4.9 x 4.9 x 1.7 cm)
Display size, WxH: 1.2" (3.1 cm) diameter
Display resolution, WxH: 70 x 70 pixels
Display type: transflective, monochrome, negative mode LCD
Weight: 2.9 oz. (82 g)
Battery: rechargeable lithium-ion
Battery life: up to 50 hours (GPS mode); 2 weeks (sensor mode); 5 weeks (watch mode)
Waterproof: yes (50m)
Floats: no
High-sensitivity receiver: yes
Interface: USB
Maps & Memory
Basemap: yes
Preloaded maps: worldwide basemap
Ability to add maps: no
Built-in memory: 20 MB
Accepts data cards: no
Waypoints/favorits/locations: 1000
Routes: 50
Track log: 10,000 points, 100 saved tracks
Features & Benefits
Automatic routing (turn by turn routing on roads): no
Electric compass: yes (tilt-compensated 3-axis)
Touchscreen: no
Barometric altimeter: yes
Camera: no
Additional: Watch functions: time, date, alarm, timer, chronograph, chimes and vibration
This USB mass storage device is compatible with Windows® XP or newer and Mac® OS X 10.4 or later.
D2 pilot watch
USB cable
Worldwide AC adapter set (U.S., UK, Europe and Australia)
Free 6-month trial of Garmin Pilot
Quickstart guide

| | |
| --- | --- |
| | The D2 is a great addition to the cockpit, and is very accurate. Every pilot should have one. |



by Jeremy Bernard

01/03/2015



Fantastic watch so far! Everything is well thought out, and customizable. Although it is a bit larger and does weigh a little more than the average watch, it still lookd good on the wrist and the weight is nothing that any worthy pilot couldn't handle. I'll report back in a few months.


How's the battery life on the Garmin D2? How often, how is it recharged?
The battery life is 50 to 16 hours based on if you have the GPS turned on. It comes with a wall charger that clips on the back of the watch and takes 2 hours to charge.
---

What kind of a warranty does the Garmin D2 have and what will Garmin charge for repair after the warranty expires?
The warranty for the Garmin D2 is one year. At this time Garmin does not have a price for the flat rate repair. Please check back once the product comes out.
---

What kind of battery does the Garmin D2 use? How many charge cycles or years can it be expected to last?
The Garmin D2 uses a lithium-ion rechargeable battery. Garmin has not told us what the expected battery life is yet.
---

Does the Garmin D2 have a Jeppesen South America (Americas) database?
Yes, the Garmin D2 watch has a Jeppesen world wide database of airports.
---

Please provide the warranty information for the Garmin D2?
Garmin has not published the manual for the D2 which will state the warranty. As soon as it becomes available, we will post it on our documents tab on the Garmin D2 page.
---

What is the expected long-term battery life for the Garmin D2 GPS Pilot Watch?
The D2 battery passes the Garmin requirement that the battery should have greater than 75% capacity after 500 cycles. How many years is a question of how frequently the user is discharging the watch. Once a week would give you roughly 10 years before the battery was down to 75%. 500 cycles is by no means the end of the battery's life, but capacity starts to drop off more drastically after that and can vary from cell to cell.
---

Can the Garmin D2 show barometric pressure in hPa and inHG?
Yes it will do both inHG and hPa.
---

Can waypoints only be transferred to the Garmin D2 watch by using the Garmin Pilot app or can they be inputed directly on the watch?
Both ways will work, although it is much faster using the Garmin Pilot app in input waypoints.
---

Can the Garmin D2 watch provide GPS position to an iPad via Bluetooth?
No, at this time the D2 cannot output GPS information. You will still need a device like the Garmin GLO to do this.
---

I am located in France, please confirm me that European airports and data are included in the Garmin D2 watch.
Yes, the D2 comes with a worldwide airport database it will not have airport data like runway length, elevation or airspace.
---

Can the Garmin D2 show the pressure altitude and density altitude?
Yes the D2 can show pressure altitude and can obtain density altitude as well.
---

Can the Garmin D2 display the Flight Level (FL - specifically barometric pressure)?
Not at this time, Garmin will have an update once the watch comes out to add the option of GPS altitude instead of pressure altitude.
---

Does Aircraft Spruce ship to Canada for the D2?
Yes, you can order the Garmin D2 as it has a world wide Jeppesen database. We will be able to ship direct from our Canada store in Brantford Ont.
---

Does the D2 watch work with the iPad 2?
Yes, but only with the Garmin Pilot App.
---

What accessories ship with the Garmin D2 watch?
You get the watch and charging cradle with US and international plug adapters.
---

Is there a plan to have airport frequencies available on the Garmin D2?
At this time this feature does not exist but would not put it pass Garmin to come out with it later.
---

Is there a charge for updating the worldwide database on the Garmin D2 watch? If so, how much?
Yes, there will be a $25 charge for updating the worldwide database through Garmin.
---

Does the D2 aviation watch have language in Spanish?
Yes, the D2 will let you set the language text on the watch.
---

Is the Garmin D2 Pilot GPS watch water resistant?
Per the Garmin D2 manual, the watch is water resistant to 164 ft (50m) and is designed for surface swimming.
---

Does the Garmin D2 Pilot GPS Aviation Watch support Spain?
The Garmin D2 Pilot GPS Aviation Watch has a worldwide airport database which includes Spain.
---

Does the Garmin D2 Pilot GPS Aviation Watch support Thailand?
Per the manufacturer, the Garmin D2 Pilot GPS Aviation Watch has a worldwide airport database which includes Thailand.
---

What is the diameter of the Garmin D2 Pilot Watch and does it work with Android systems?
The display size is WxH: 1.2" (3.1 cm) diameter and the Garmin D2 Pilot Watch will work with the Garmin Pilot App which is available on Android devices.
---

Does the Garmin D2 have in the world wide database only airports or also little airfields from austria an germany?
The D2 pulls its information from the Jeppessen Database. If Jepessen lists it, then it will be availible on the watch.
---

Can the GPS be started manually before the flight while still on the ground, and can it display current lat long coordinates?
Per the manufatuer, the D2 Pilot GPS Watch can display current latitude and longitude information and can be started at anytime.
---

Will the GPS be able to receive signals in an airliner flight deck?
Per Garmin, It may or may not work depending on whether the flight deck has window heating on and proximity to a window. If the window heating is on, there may be enough electrical interference to impede satellite reception.
---

Is the Garmin D2 pilot watch waterproof?
Yes, D2 watch is water proof to 50m.
---
Enter the quantity desired of each item in the Buy column.