1-877-4-SPRUCE | info@aircraftspruce.com
Aircraft Spruce & Specialty Co.
Corona, CA | Chicago, IL
Wasilla, AK | Peachtree City, GA
Brantford, ON Canada
FREE SHIPPING ON ORDERS OVER $350 (USA ONLY - SOME EXCLUSIONS APPLY) | 877-4-SPRUCE
PANEL MARKING SET - SELF-ADHESIVE VINYL TYPE
Part# 09-35000
MFR Model# 14110
Overview
Mfg. by Aircraft Spruce. White lettering on black background. Just cut, peel and press in place. Includes 349 of the most commonly used cockpit identifications and symbols (avionics, electrical, engine and aircraft controls) plus 248 numbers and letters. The most complete selection available.

Note: See "Detailed Images" tab for complete details of what is included in this set.
Detailed Images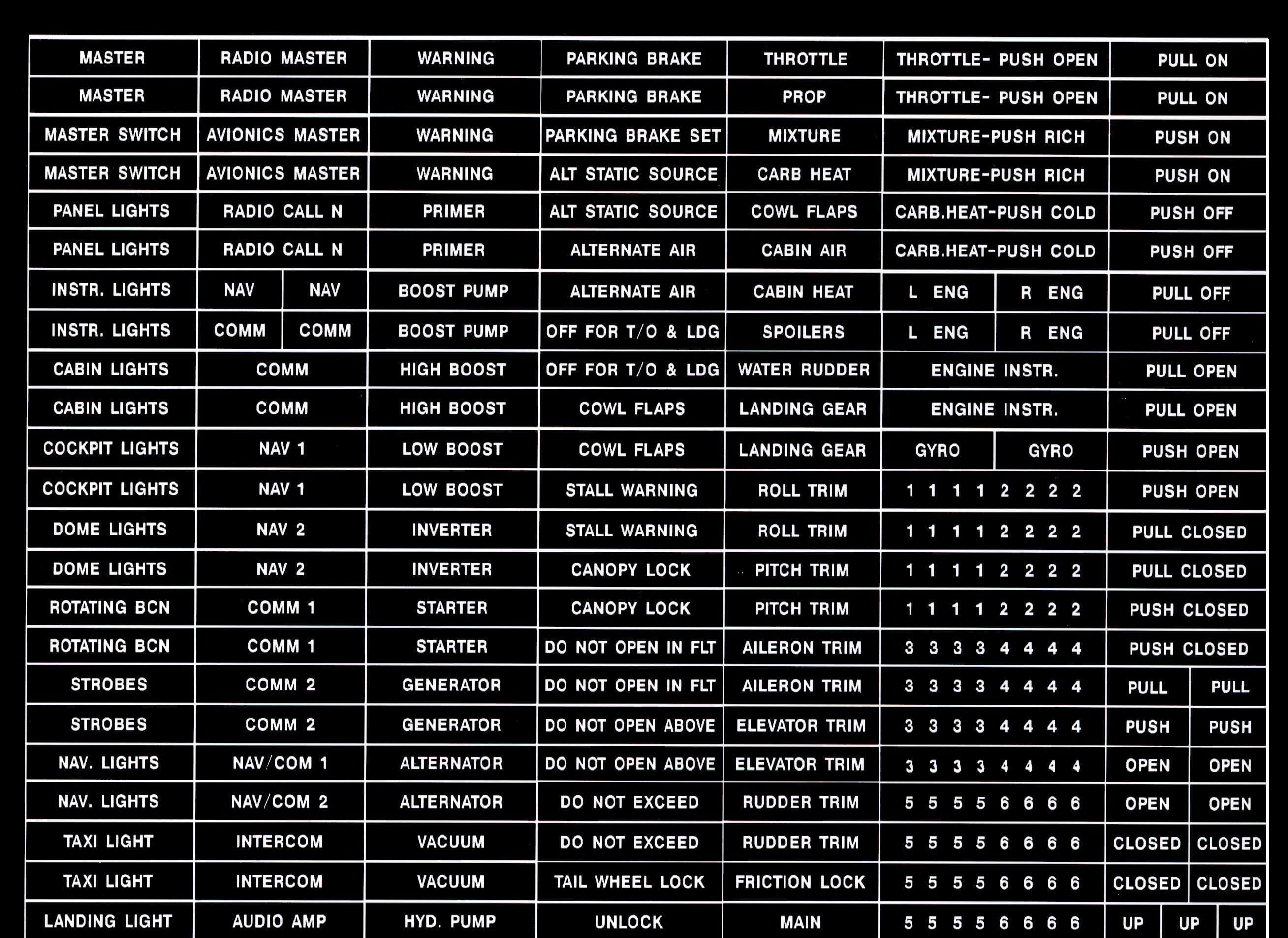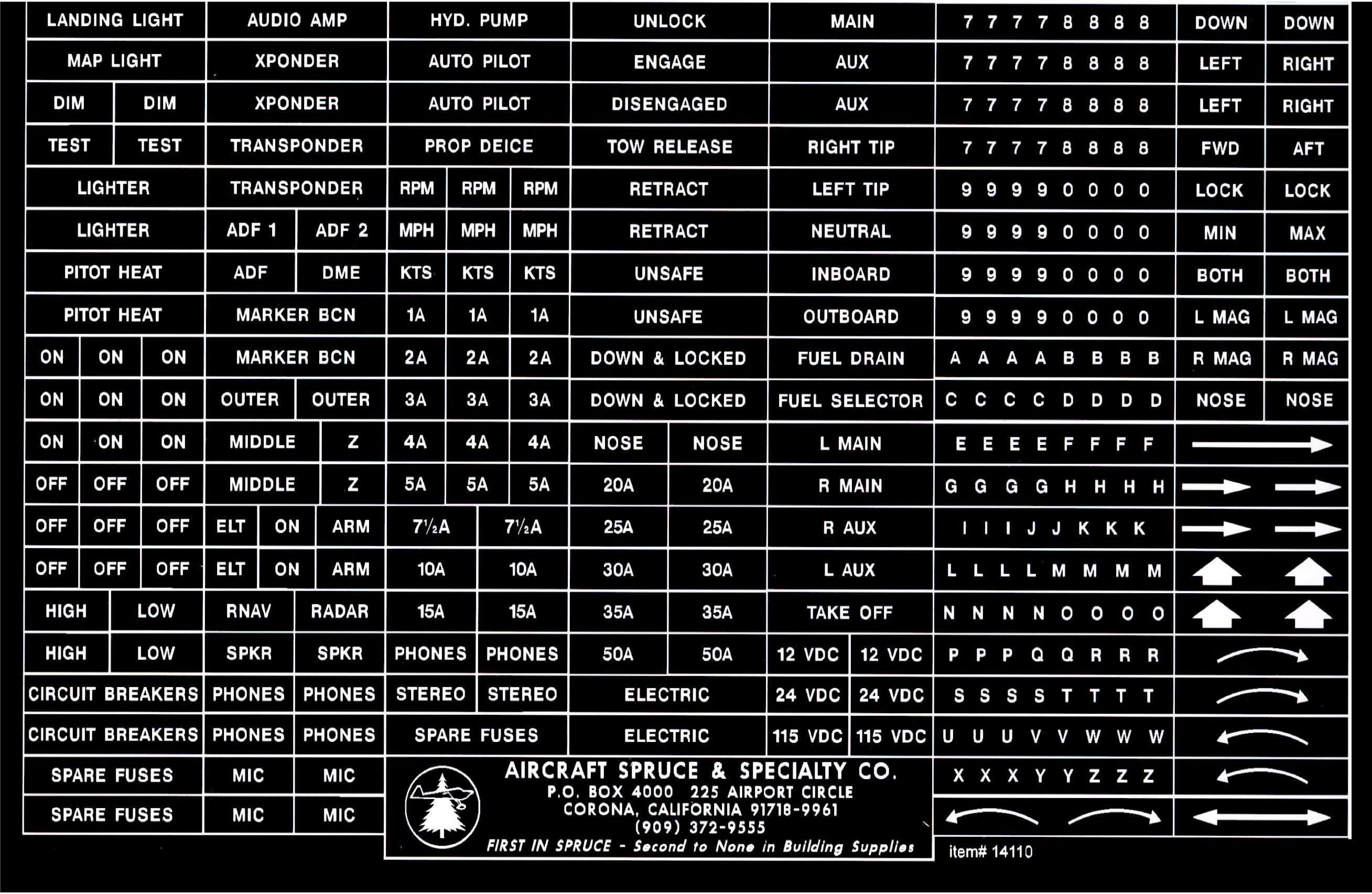 Customers Also Viewed
Frequently Purchased With
Related Items
Reviews
...far better than the sticky metalized labels.
Joseph M
November 8, 2018
These are great for quick panel markings. The only issue I have is that they are not pre-cut and the white borders should be thicker so you can have nice white outlines for each label if desired. Otherwise they make for a professionally marked panel.
Michael S
March 22, 2018
The material seams good quality, but the labels have to be cut out individually. These labels should be pre-cut for a peal and stick.
Darren G
August 6, 2018
These work well. You just cut out the label you want with scissors, remove the backing with tweezers, and stick them on. The adhesive seems to be pretty strong. This isn't a criticism, but many of the labels I needed on my homebuilt weren't on the sheet. It would be great if ACS would offer a second sheet with PILOT, PASSENGER, FUEL, LOW FUEL, XFER PUMP, LOW VOLTS, ALT. FIELD, FUEL PRESS, CROSSFEED, PTT, OIL PRESS, FUEL SHUTOFF, GALLONS...
Jc
August 17, 2013
Time to give this one an update. Ive had a couple of sheets on my shelf for years. Yesteray I went looking for a label that said EFIS and there was nothing. With todays modern electronics it would be a good idea to add these and any others that reflect the changes of the last 10-15 years. How about also making them a bit bigger and peel-able.
Chris
June 30, 2018