1-877-4SPRUCE
1-877-477-7823
ULTRALIGHT AEROBATIC BIPLANE STORY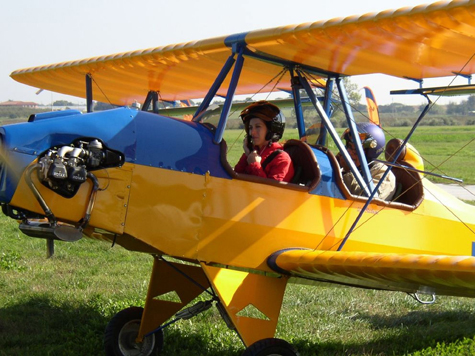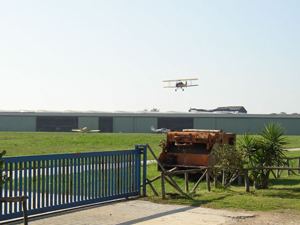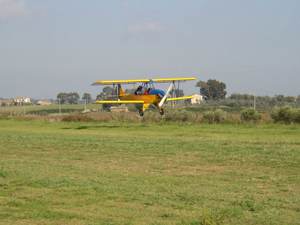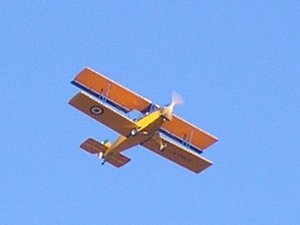 The idea was to build an ultralight aerobatic biplane two-seater that would satisfy the desire of all to be "romantic shape"
My choice has fallen on biplanes that arise between the first and second world war.
Thus I draw the shape of a biplane that, if he had been born in 1925, would have well figured in the midst of others of that era.
600 Hours of drawing and aerodynamic calculation convince us of the goodness of the project.
My engineer son proceeds with the structural calculations that, for a cell dual plane are not their own simple.
We begin to make three fuselages (for the three friends) at the company FRANCAVIO, equipped with a "welder with the mustache:"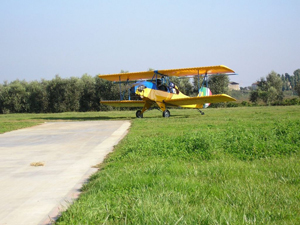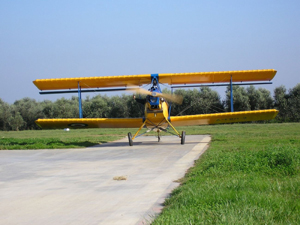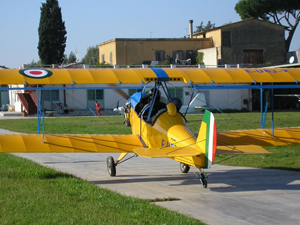 The fuselage, carriage and rudders are made of metal (AQ 56 calibrated).
The wings was build by myself, in my house, and have a mixed construction: spars of AC 3571 (6061) tubular and the ribs in poplar and birch lined fiberglass and epoxy.
The ailerons are on the upper wing and are "blown" (very efficient).
It cruise to 85mph; stall at 35mph; Vman at 96mph; Vclb at 55mph with 700ft/min. ROTAX 912. Tank aluminum 40lt. Endurance of 2h and 30min.
The assembly was carried out at the EUROPE Aviation factory by myself.
The aircraft has been the subject of thesis in Aeronautical Engineering with structural check with calculation of Finite Elements.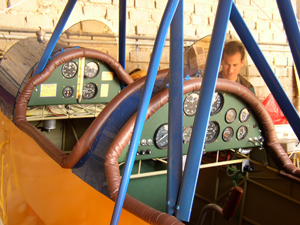 It flies well and is a lot of fun Ugo Bedogni ugobedogni@hotmail.com