1-877-4SPRUCE
1-877-477-7823
Other Customers
Have Also Viewed:
AVEO POSITAIL NANO





Part # 11-11551
If your aircraft has an extremely thin and streamlined empennage, the PosiTail Nano™ is the ultimate solution! As the world's smallest position light assembly that meets all DO-160F and FAR requirements, this light will make your aircraft legal for night flying if your wing lights are not parallel to your aircraft centerline due to wingtip shapes. This light is also part of Aveo's exclusive GreenAir™ earth friendly aviation lighting series. It is a white position only light.

For Experimental Use Only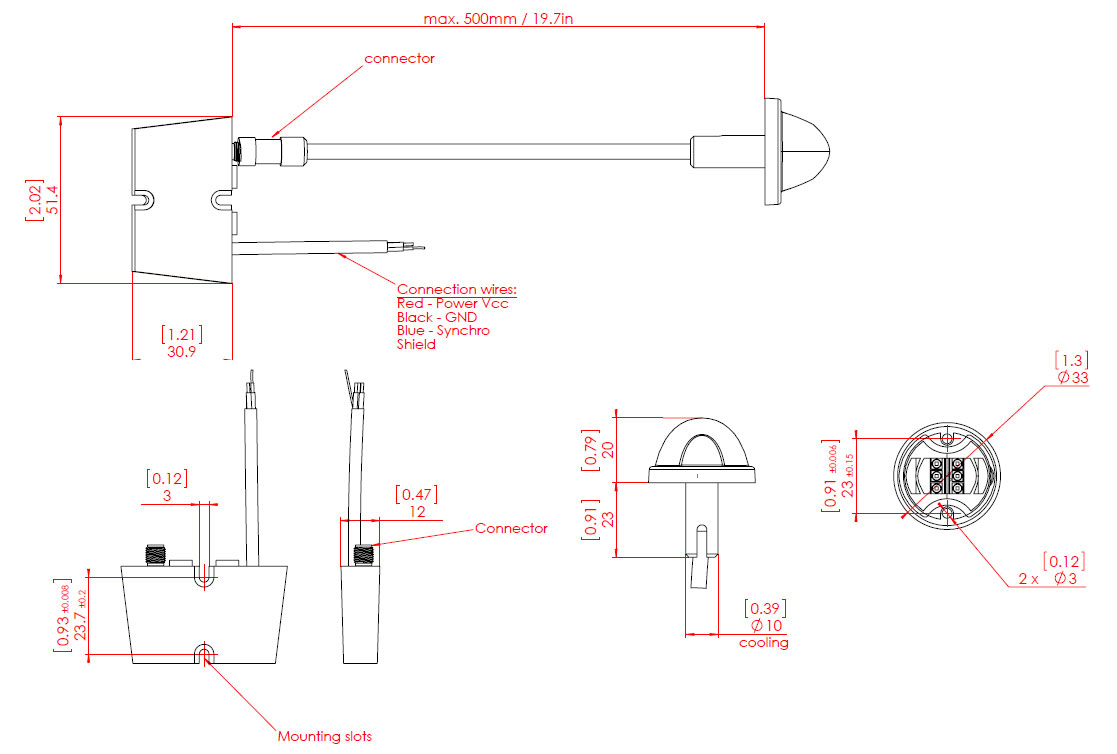 Are the dimensions in millimeters?
The drawing shows both. Inches is shown in brackets [], and mm is below.
---

What about warranty? What is the difference between the two similar Nano strobes, Strobetail and Positail? Does it have also just a (non flashing) steady white position light?
There is a 3 year warranty on the Nano strobes. Strobetail is a strobe light only and Positail is a position light only.
---

AVE-TNPCNA2WP5G