1-877-4-SPRUCE | info@aircraftspruce.com
Aircraft Spruce & Specialty Co.
Corona, CA | Chicago, IL
Wasilla, AK | Peachtree City, GA
Brantford, ON Canada
FREE SHIPPING ON ORDERS OVER $350 (USA ONLY - SOME EXCLUSIONS APPLY) | 877-4-SPRUCE
BRACKETT FILTER ASSEMBLY # BA104
Part# BA104
MFR Model# BA-104
Overview
Outer Diameter: 6-5/8 x 11"
Height: 3-5/8"
Weight: .50 lbs (Approximate)
Thickness: 1"
Specifications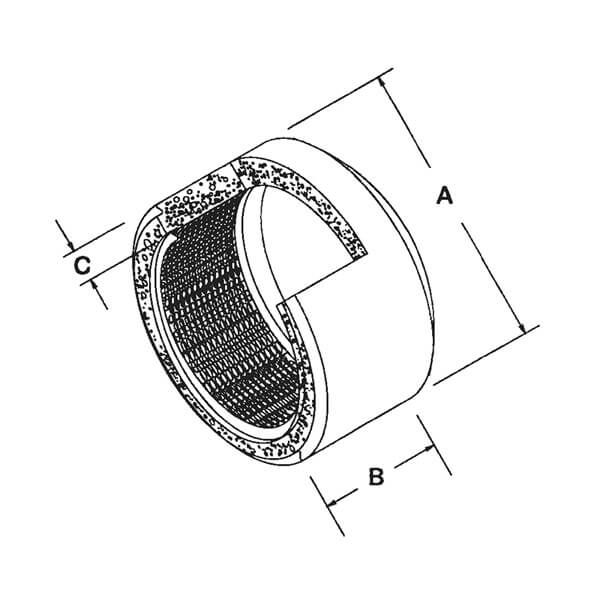 Dimensions (inches):
A: 6-5/8 x 11
B: 3-5/8
C: 1
Accessories
Customers Also Viewed
Frequently Purchased With
Reviews
This part comes with the metal frame (which shouldnt have be replaced) and the filter. If you only want the filter, get the BA-103.
Volo A
March 8, 2021
Good quality product
Loukas K
July 10, 2020
Great fit, needs no adjustments
Laith B
May 22, 2020
Thomas P
December 14, 2018
Q&A
Q: What is the difference between this and BA-3? Is the -3 the foam filter only and this is the filter and metal frame lattice?
Correct, the BA3 is the throw away foam element that goes into the assembly. The BA104 is the entire assembly (bracket + element).