1-877-4SPRUCE
1-877-477-7823
Other Customers
Have Also Viewed:
REAL PREMIUM SILICONE VALVE COVER GASKETS
See Below for Parts, Pricing, and Ordering
From $4.55 to $10.75





Image
Real
Part No.
Spruce
Part No.
Application
Price
Buy
Sub-Total
RG-75906
08-01314
0-235; 0-290; O,IO (6 Holes),LIO-320; O-340;
O-360-A,B,C,D; IO-360-B;HO-360-A,B; HIO-360-B; VO,IVO-360; O-240-A,B,E,F,G; IO-540-C,D,J,N,R
$8.50
RG-67193
08-01316
IO-360, VO/GO-435 (8 Holes), GO-480, IO-540,
VO-540, TIVO-540, IO-720
$8.50
RG-71450
08-01321
IO-540-B (9 Holes), E, M SERIES; TIO/LTIO-540-A
(9 Holes)
$9.75
RG-530162
08-01315
A-65; C-75,85,90,145,175; O-200; O-300
$8.50
RG-532451
08-01320
E-185; E-225; IO-346;
O-470-A,E,J; IO-470-J,K
$8.75
RG-534857
08-01317
O-470; IO, TSIO-520
$10.50
RG-632310
08-01318
IO, TIO, TSIO-360
$4.55
RG-632459
08-01319
GTSIO-520;TSIO-520-BE
$4.65
RG-17727
08-01322
4A-235, 6A-335, 6A4-150, 6A4-165,
6A4-200, 6A5-335, 6A5-350
$8.50
RG-76036
08-07384
TO-360-C, F, TIO/TIGO-541
$10.75

Current Total
Click Add to Cart to add them to your shopping cart
or Add to Wishlist to store them for ordering later.
REAL are twice as thick as typical gaskets and have been hot oil and dry heat tested at 300°F. Only REAL gaskets seal uneven surfaces, eliminate corrosion, and reduce maintenance costs. They may be reused, installed dry, and maintain screw torque. Indefinite shelf life. Highly recommended by Rutan Aircraft Factory.

FAA-PMA Approved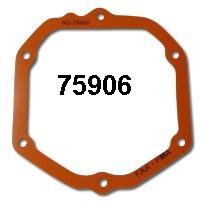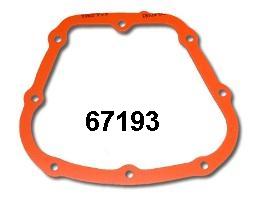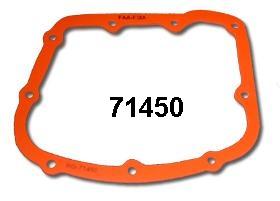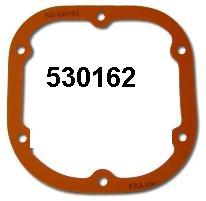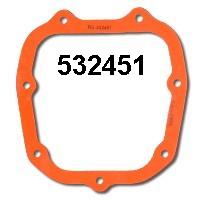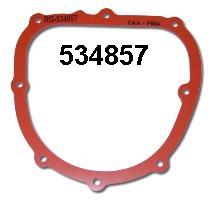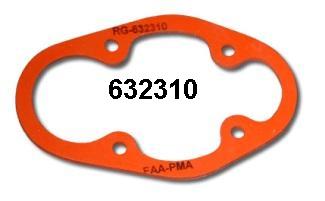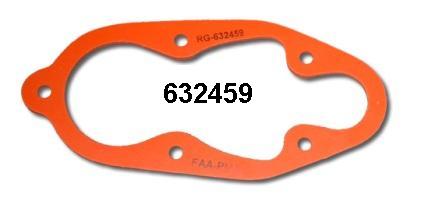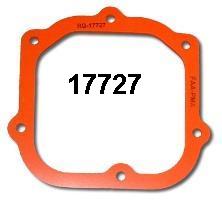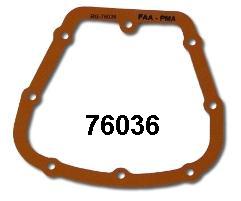 Great success on first four engines I used them on. O-200, (2) O-235 and O-360.

On the fifth, IO520L in a Cessna 210L they were too thick, the baffling would not go back on.
| | |
| --- | --- |
| | nice gaskets no more oil leaks |
| | |
| --- | --- |
| | No more pesky leaking and these gaskets are reusable, if you ever need to remove your rocker box covers again. |
| | |
| --- | --- |
| | These Rocker Cover Gaskets fit perfectly and stay in place and compress evenly without bulging at the screw pressure points like cork, and they dont seep!! |
| | |
| --- | --- |
| | I just installed these premium gaskets sfter 4 of the 6 covers started leaking o new Millennium cylinders. They are far better than the thin factory gaskets but they are a lot thicker. I have flown 5+ hours since installing them and no sign of any leakage. |
| | |
| --- | --- |
| | Twice the thickness of factory....well worth it. |


Are these gaskets for certified aircraft and engines?
Yes, they are FAA PMA Approved and can be used in certified aircraft.
---

Do these parts include the FAA-PMA paperwork required for a certified aircraft?
No. Each gasket is stamped with as FAA-PMA approved. These are fully FAA-PMA approved for installation on certified aircraft. They FAA does not required the paperwork be shipped with each unit. You can request certs in the shopping cart and we can pull the manufacturer traceable certs for your shipment. Additional charges will apply for manufacturer certs.
---

RG-75906 RG-67193 RG-71450 RG-530162 RG-532451 RG-534857 RG-632310 RG-632459 RG-17727 RG-76036