1-877-4-SPRUCE | info@aircraftspruce.com
Aircraft Spruce & Specialty Co.
Corona, CA | Chicago, IL
Wasilla, AK | Peachtree City, GA
Brantford, ON Canada
EVERYTHING FOR PLANES AND PILOTS SINCE 1965 | 877-4-SPRUCE
SWIFT GAUGE 2-1/4 WATER TEMPERATURE GAUGE
Part# 10-02320
MFR Model# W2-26F/C
Overview
Swift Gauge Water Temperature Gauge for
Water Cooling Engines

Size: 2-1/4"
Range: 100-260°F/40-120°C Sender sold separately

Similar to Falcon Gauge
Made in China
Wiring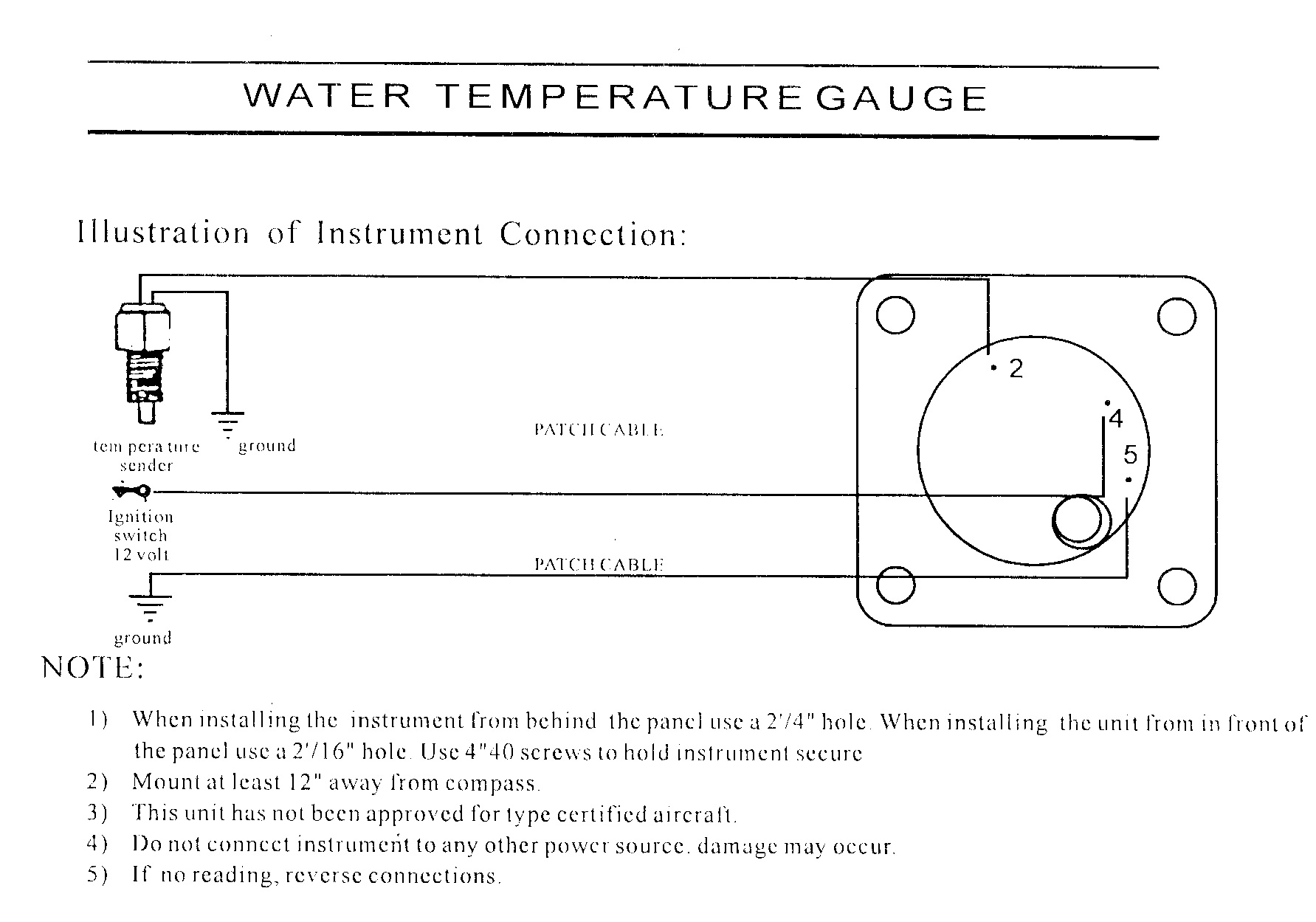 Customers Also Viewed
Frequently Purchased With
Related Items
Reviews
I was having problems bleeding the air out of a new Rotax 582 installation. Thought I should check the gauges as part of the troubleshooting. I found an older Falcon and a new Swift were within 2 degrees of each other, and within 2 degrees of my test instrument from 140 through 180 degrees.
Dave W
September 3, 2018
At about 20 hours of engine operation, the needle/pointer fell off.
Dave W
January 23, 2021
Q&A
Please note, Aircraft Spruce's personnel are not certified aircraft mechanics and can only provide general support and ideas, which should not be relied upon or implemented in lieu of consulting an A&P or other qualified technician. Aircraft Spruce assumes no responsibility or liability for any issue or problem which may arise from any repair, modification or other work done from this knowledge base. Any product eligibility information provided here is based on general application guides and we recommend always referring to your specific aircraft parts manual, the parts manufacturer or consulting with a qualified mechanic.
Q: Where is the wiring diagram of the SWIFT GAUGE 2-1/4 WATER TEMPERATURE GAUGE?
We have added wiring diagram to the web page. Please review it there.