1-877-4-SPRUCE | info@aircraftspruce.com
Aircraft Spruce & Specialty Co.
Corona, CA | Chicago, IL
Wasilla, AK | Peachtree City, GA
Brantford, ON Canada
THE AVIATION SUPERSTORE FOR ALL YOUR AIRCRAFT & PILOT NEEDS | 877-4-SPRUCE
AERONAV IFR ENROUTE HIGH ALTITUDE CHARTS
From $4.85 to $28.75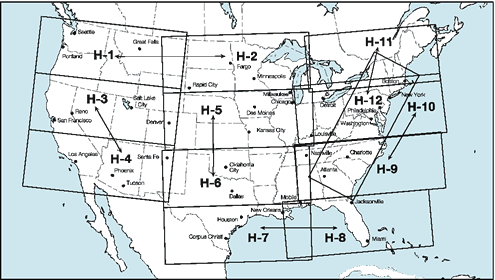 (Hover to zoom | Use mouse wheel for +/-)
Part Number
Description
Expires
Price
Buy
Subscribe
Enroute High Altitude Chart
H1/H2
12/02/21
$4.85
Enroute High Altitude Chart
H3/H4
12/02/21
$4.85
Enroute High Altitude Chart
H5/H6
01/01/25
$4.85
Enroute High Altitude Chart
H7/H8
12/02/21
$4.85
Enroute High Altitude Chart
H9/H10
12/02/21
$4.85
Enroute High Altitude Chart
H11
12/02/21
$4.85
Enroute High Altitude Chart
Alaska AH1/H2
12/02/21
$4.85
--
Enroute High Altitude Chart
Full Set
--
$28.75
--
Overview
IFR Enroute High Altitude Charts (Conterminous U.S. and Alaska) are designed for navigation at or above 18,000 feel MSL. This four color chart series includes: Jet route structure; VHF radio aid to navigation (frequency, ID, channel, geographic coordinates); selected airports; reporting points. (Scales vary from 1 inch = 78nm to 1 inch = 30nm. 55 x 20 inches folded to 5 x 10 inches.) Revised every 8 weeks.
KEEP YOUR CHARTS CURRENT WITH OUR SUBSCRIPTION SERVICE!
Take the hassle out of remembering to re-order new navigation charts at every revision by signing up for chart revision service with us. To order a subscription, put a quantity of 1 in the Subscribe column for each chart you would like the subscription for, then click the "Add to Cart" button at the bottom of the table. Once in the cart, you will be asked if you would like the current chart now, or start with the next revision. You will then recieve the new editions of each chart automatically when they are issued indefinitely until you cancel the subscription. Your credit card will be billed when we ship you each new chart. Count on us for all your navigation chart requirements!
Reference Chart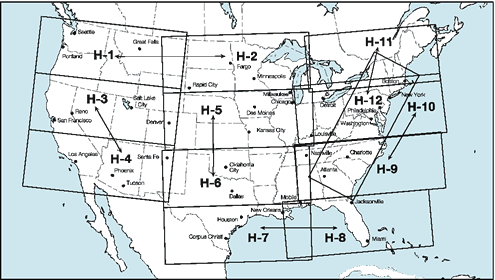 Click on the area above to add to cart

Customers Also Viewed
Frequently Purchased With
Related Items
Reviews
Jean B
Verified Purchase

ENROUTE HIGH ALT CHART H9/10
June 10, 2021
Jean B
Verified Purchase

ENROUTE HIGH ALT CHART US H11
June 10, 2021
Thanks for the great service on this order.
Louis M
April 11, 2017
Q&A
Please note, Aircraft Spruce's personnel are not certified aircraft mechanics and can only provide general support and ideas, which should not be relied upon or implemented in lieu of consulting an A&P or other qualified technician. Aircraft Spruce assumes no responsibility or liability for any issue or problem which may arise from any repair, modification or other work done from this knowledge base. Any product eligibility information provided here is based on general application guides and we recommend always referring to your specific aircraft parts manual, the parts manufacturer or consulting with a qualified mechanic.