1-877-4-SPRUCE | info@aircraftspruce.com
Aircraft Spruce & Specialty Co.
Corona, CA | Chicago, IL
Wasilla, AK | Peachtree City, GA
Brantford, ON Canada
FREE SHIPPING ON ORDERS OVER $350 (USA ONLY - SOME EXCLUSIONS APPLY) | 877-4-SPRUCE
UMA 2-1/4'' ELECTRONIC OIL PRESSURE GAUGES TSO
Select Range:
0-60 PSI
0-80 PSI
0-100 PSI
0-130 PSI
0-150 PSI
Overview
Electronic Oil Pressure Gauges connect to a pressure transducer and connects to the gauge with wires. Standard dial markings are black and white. 2-1/4 inch UMA Electronic Oil Pressure Gauge TSO'd Case: Valox 420 Plastic Weight: 5.0 oz. Note: Sender not included.
Mounting Dimensions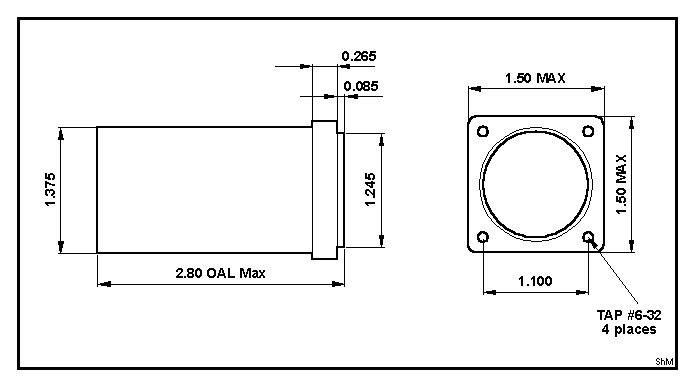 Accessories
Customers Also Viewed
Frequently Purchased With
Q&A
Q: For a UMA oil pressure gauge, 10-02415, what is the right sender unit (TSO)?
You would need UMA Pressure Sender 150 Psi 1/8 TSO Part# 10-04312.
Q: I want to run a UMA 2-1/4" Electronic Oil Pressure Gauge in a 24 volt system. Would this work?
Per UMA this will work.
Q: Can you order the internal markings / limits for the oil pressure gauge?
Yes, for custom range markings, add part # 10-02792 to your order.