1-877-4SPRUCE
1-877-477-7823
Other Customers
Have Also Viewed:
DYNON SKYVIEW DUAL BAND ADS-B WEATHER TRAFFIC AND TFR
Make Selection(s) Below To Order
From $775.00 to $843.00





Harness:

†
†
Part Number:
Note: for use with the Dynon Skyview system only.

Dynonís dual band ADS-B receiver receives weather & traffic on both 978 MHz and 1090 MHz frequencies.

The dual band SV-ADSB-472 receives ADS-B traffic via 978 MHz (UAT) and 1090 MHz. In the US, it also receives free text and graphical weather from the FAAís network of ADS-B ground stations. Unlike portable ADS-B receivers, you get FULL ADS-B and radar traffic when you pair this with our Mode-S transponder. The remote mounted receiver utilizes an externally mounted antenna for superior ADS-B reception.

The ADS-B antenna must be installed at least two-feet from the transponder antenna.

ADS-B Weather: Subscription-free weather displayed on SkyView, including NEXRAD radar, METARs and TAFS. Airport weather data can be displayed for nearest airports or for a specific airport identifier.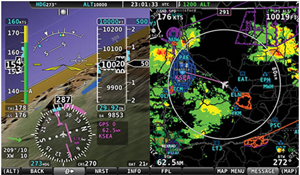 TFR Information: TFR NOTAMs are displayed graphically on the navigation map.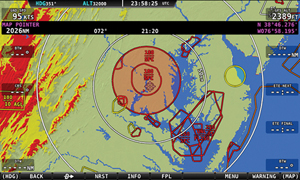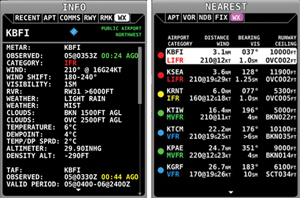 ADS-B Traffic: Receives ADS-B traffic targets with precise location, altitude, speed, and direction. Includes both traffic broadcast from other aircraft equipped with ADS-B UAT transmitters and data broadcast from ADS-B ground stations. For full FAA 2020 ADS-B mandate compliance, pair this receiver with Dynonís SV-XPNDR-261 and SV-GPS-2020 modules for the industryís most affordable ADS-B Out.

Antenna Information: The SV-ADSB-472 requires its own antenna; it cannot share the transponder's antenna. A UAT-specific antenna or a transponder antenna may be used with the SV-ADSB-472.

Please note any ADS-B unit will operate within the USA only when in clear line of sight of an ADS-B tower (flying at a higher altitudes may be required to gain proper signal).
For more information please visit:FAA Link


To Obtain This Feature:

You Need:

ADSB-B Traffic

SkyView System:
10-03932 or 10-03933
SV-ADSB-472:
10-06419
SV-XPNDR-261/262:
10-04518 or 10-04519

ADS-B Weather and TFR's
(US only in current ADS-B coverage areas)

SkyView System:
10-03932 or 10-03933
SV-ADSB-472:
10-06419

TIS Traffic
(Non-ADS-B. Available today for U.S in some primary radar coverage areas. SV-ADSB-472 replaces TIS with ADS-B traffic)

SkyView System:
10-03932 or 10-03933
SV-XPNDR-261/262:
10-04518 or 10-04519

Dimensions: The SV-ADSB-472 is approximately 2.79" x 4.10" x .97" in outside dimensions.
Weight: 0.3 lb. (0.12 kg)
Power: 0.05A @ 12V DC
Part No. 11-11938 (DYNON SKYVIEW ADS-B WITH 4FT HARNESS): Comes with 4 ft leads for power, ground, and data lines.
Part No. 11-11939 (DYNON SKYVIEW ADS-B WITH CUSTOM HARNESS): Required questions in the shopping cart regarding lengths of various connectors.
Note: Antenna connector is female BNC Out. Need a male BNC to connect to.


Which antenna will work with the Dynon Skyview ADS-B unit?
Dynon recommend the AV-74 our part number 11-05846.
---

Can SV-ADSB-472 replace SV-ADSB-470 as a direct swap? (I.e. no changes to wiring harness required?)
The SV-ADSB-472 is a drop-in replacement for the SV-ADSB-470, with identical wiring. Note that the SV-ADSB-472 is smaller, has different mounting dimensions, and the connectors are located differently than they are on the SV-ADSB-470.
---

How do I place an order for this?
You make a selection in the dropdown box on this web page. Once you make the selection for which model you want, the Add to Cart button will appear.
---

Can the Skyview ADS-B receiver send weather & Traffic to a Garmin 530W?
No, this is intended for use with the Dynon SkyView system only.
---

102985-000 ADSB 472 ST ADSB 472 C
Enter the quantity desired of each item in the Buy column.