1-877-4-SPRUCE | info@aircraftspruce.com
Aircraft Spruce & Specialty Co.
Corona, CA | Chicago, IL
Wasilla, AK | Peachtree City, GA
Brantford, ON Canada
THE AVIATION SUPERSTORE FOR ALL YOUR AIRCRAFT & PILOT NEEDS | 877-4-SPRUCE
EXTERNAL POWER RECEPTACLE MS3506-1
Part# AN2552-3A
MFR Model# MS3506-1
Overview
This external power receptacle is designed to mount in a hole in the skin of aircraft. Hole is then covered with hinged access door (not included). Mates with AN2551 type plugs. Model 4621B.

Specifications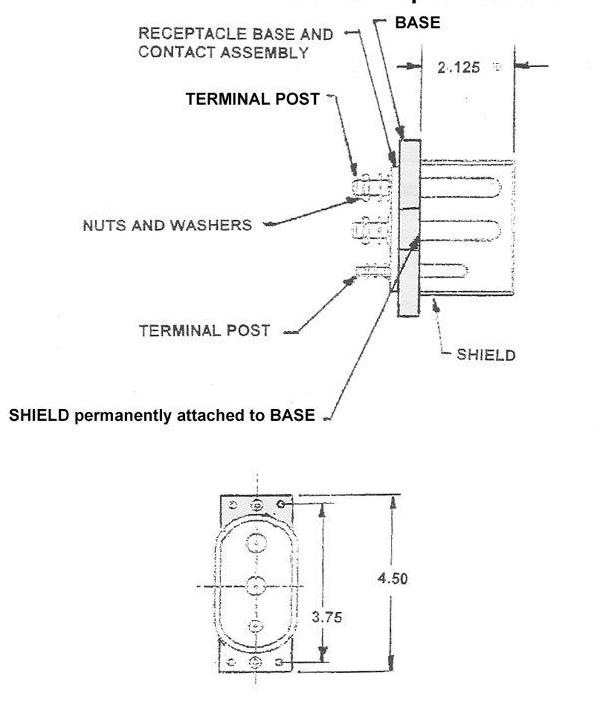 Customers Also Viewed
Frequently Purchased With
Reviews
The Question by a customer "can this be used with a solar charger" was not given a good answer. The answer is "YES" it can be used for that purpose...PROVIDED the AN2552/MS3506 is directly connected to the battery and not thru a relay. (See your aircraft wiring schematic. An example is the Cessna 170B Illustrated Parts Catalog, in which the AN2552/MS3506 is directly connected to the battery-side of the master switch relay at the battery box. ) This is how mine is installed and I keep it continuously served by a battery maintainer this way. Hope this helps.
George H
December 14, 2020
Well made but pricey
David D
July 2, 2020
Exactly as described, perfect fit!
Jpd
January 1, 2018
Q&A
Q: Can this External Power Receptacle MS3506-1 work in 12v or 24v systems?
Yes, this will work in either 12v or 24v systems.
Q: What is the weight of the Receptacle MS3506-1?
This weighs approximately 0.88 lbs.
Q: What is the purpose of the small terminal and what does it connect to?
The small terminal is used to drive the external power relay. The normally-open external power relay is used to connect the source of external power to the airplane electrical system.
Q: Can you please advise. Will this external power receptacle MS3506-1 work with either Part # 11-02952 and/or Part # 11-05086?
Yes, this will work with part # 11-02952.
Q: Where is this unit manufactured?
These are made in the USA.
Q: Can EXTERNAL POWER RECEPTACLE MS3506-1 be used for trickle charging by solar panels?
We do not have any experience or data showing it's use for this application. It may work but we cannot say for sure.