1-877-4-SPRUCE | info@aircraftspruce.com
Aircraft Spruce & Specialty Co.
Corona, CA | Chicago, IL
Wasilla, AK | Peachtree City, GA
Brantford, ON Canada
FREE SHIPPING ON ORDERS OVER $350 (USA ONLY - SOME EXCLUSIONS APPLY) | 877-4-SPRUCE
MGL SP-6 MAGNETOMETER
$260.00/Each
Add to cart for current price
Part# 11-09744
MFR Model# SP-6
Overview
The SP-6 magnetometer is a three axis, tilt compensated electronic compass system. It outputs magnetic heading information. In the case of a standalone SP-6, tilt compensation is performed by deriving the attitude of the SP-6 sensor using on-board accelerometers which are used to vector the direction of gravity. The magnetic field is measured using three magnetometers which are mounted perpendicular to each other resulting in three magnetic force vectors.

Using three magnetic force vectors and knowledge of attitude allows calculation of magnetic heading even if the SP-6 is not horizontal. if you have a SP-7 AHRS connected to the same Airtalk bus as the SP-6, the SP-6 will use the attitude data from the SP-7 to calculate the heading. If your SP-6 is set to gyro mode and horizon data is being received, your SP-6 will use the gyro derived horizon rather than the built in accelerometers for tilt compensation. In this case, heading is correct even during turns.
Specifications
Weight:
Excluding cables: 126 grams
Including cables: 175 grams (RCA signal and DB9 power cable included)
Electrical and Temperature Characteristics:
Input voltage range: 8V to 20V DC regulated preferred for maximum performance.
11-14V is suggested as operating voltage.
Current consumption: 50 mA (heater off) at 13.8VDC input voltage
120 mA (heater on) at 13.8VDC input voltage
Temperature Regulation: 35ºC (internally maintained temperature)
Accelerometer Specifications
Accelerometers: MEMS
Sensor Limits: +/- 8G
Maximum G-force loading: 30G (any axis)
Output Messages
Interface: MGL Avionics Airtalk compatible
Normal output message: 50 ms (average) latency
Raw output message: 12 ms (average) latency
Magnetic sensors
Sensor type: Magnetoresistive, three axis
Measurement headroom: 3:1 based on field strength at magnetic equator
Accuracy: +/-1.5º typical, sensor horizontal, clean field
Tilt compensation: Accelerometers or external gyro derived horizon
Drawing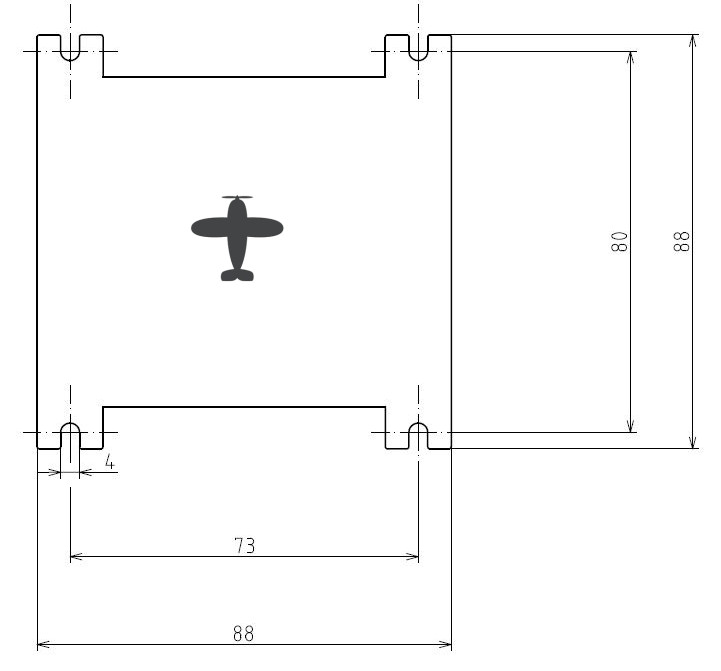 Customers Also Viewed
Frequently Purchased With
Related Items
Q&A
Please note, Aircraft Spruce's personnel are not certified aircraft mechanics and can only provide general support and ideas, which should not be relied upon or implemented in lieu of consulting an A&P or other qualified technician. Aircraft Spruce assumes no responsibility or liability for any issue or problem which may arise from any repair, modification or other work done from this knowledge base. Any product eligibility information provided here is based on general application guides and we recommend always referring to your specific aircraft parts manual, the parts manufacturer or consulting with a qualified mechanic.
Q: Can the SP-6 module be used for attitude reference? Does it have an horizon output?
Per the manual, the SP-6 outputs magnetic heading information. Attitude data would come from an SP-7.
Q: What are the dimensions of the MGL SP-6?
We have added the dimensional drawing to the webpage. Please review it there.
Q: Will the sp-6 provide slip indicator on the blaze efis 2-1/4?
This unit will provide rate of turn and magnetic heading.
Q: So no slip ball indicator?
This is a remote magnetometer used for DG/HSI for heading.
Q: Part # 11-15983 it says the Vega 2 1/4. With sp 6 days will provide compass and slip indicator meaning slip ball. Is this true? If so Ill buy monday
Yes, when you add on the SP-6 it will allow for the Compass with slip indicator to function.
Q: Will this unit work on the AV30 for a DG?
No, this is only used for compatible MGL instruments. The AV-30 is a non-slaved DG, so it does not require a remote magnetometer.