1-877-4SPRUCE
1-877-477-7823
Other Customers
Have Also Viewed:
DYNON AVIONICS D3 POCKET PANEL PORTABLE EFIS





Part # 10-06727
Meet the latest edition of Dynon's popular portable EFIS line - the D3 Pocket Panel. Featuring improved brightness, a new intuitive touchscreen interface, new synthetic vision display, and an even lower price point, the D3 is the most advanced portable safety device Dynon has ever made.

D3 lets pilots supplement their unreliable legacy instrumentation with an affordable, portable electronic attitude indicator that works. The D3 features the same reliable, proven AHRS engine from Dynon's best-selling panel-mounted products for experimental, light sport, and type certificated aircraft.

The D3 comes with a complete set of accessories, including home and airplane chargers, an optional external GPS antenna, and two unique mounting options. Both the included cockpit mounting options require no tools, allowing the D3 to be deployed in any aircraft with no FAA approval. The first mount included is a RAM® suction cup mount. The second is a 3-1/8" portable "pinch" mount that allows the D3 to be easily mounted in an empty existing instrument panel hole without any fasteners.

The D3 Pocket Panel is a portable situational awareness device, allowing pilots to add a modern, affordable backup safety device to supplement their often unreliable legacy certified instrumentation. The D3 comes with two portable mounting options, no tools required. Because it does not require modification to the aircraft's design, no regulatory approval is required to use a D3 Pocket Panel in any aircraft. The first mount included is a RAM® suction cup mount. The second is a 3-1/8" portable "pinch" mount that allows the D3 to be easily mounted in an empty existing instrument panel hole without any fasteners.ted in an empty existing instrument panel hole without any fasteners.

True EFIS Attitude in a Portable Package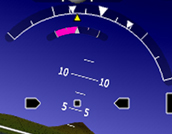 • Proven Dynon MEMS-based attitude sensors
• Accurate pitch and roll: A true artificial horizon






Portable Mounting Options Included, Suction Cup or Clip Mount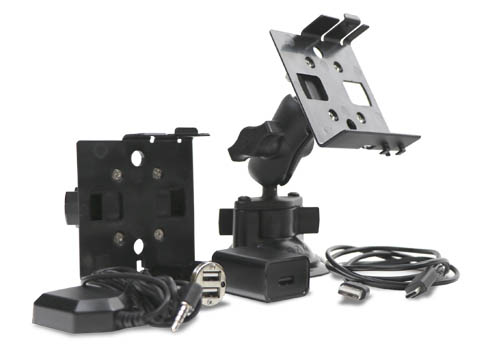 • No installation costs!
• Versatile portable mounts: RAM suction mount and 3-1/8" panel hole "pinch" mount both included
• Internal Li-Ion battery for hours of portable use
• DC and AC power adaptors included
• Truly pocket sized, approx. 3½" x 3¼" x 1"



G-Meter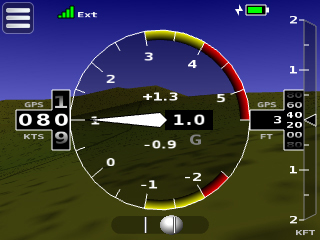 • Second page displays current load factor
• Records minimum and maximum Gs since last pilot reset






True Attitude plus GPS Flight Data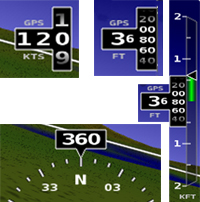 • GPS ground speed and track (heading)
• GPS altitude and vertical speed
• Turn rate
• Slip/skid ball
• Dimmable screen for night flight
NEW - Synthetic Vision
NEW - Intuitive Touchscreen Interface
NEW - Improved Brightness for Superior Sunlight Readability
Accurate Pitch and Roll: A True Artificial Horizon
Proven Dynon Attitude Sensing Engine
Internal Li-lon Battery for Extended Cord-Free Use
Two Versatile Mounts Included
GPS Ground Speed
GPS Ground Track
GPS Altitude and Vertical Speed
Turn Rate
Slip/Skid Ball
G-Meter Page with Min and Max Indications
Adjustable Brightness for Night Flight
Truly pocket sized: Approximately 3½" x 3¼" x 1"
AC Wall Charger
DC Vehicle Charger
Charging Cable
Mounting Cradles (two included)
RAM® Portable Suction Cup Mount
Portable "Pinch" Mount for Standard 3-1/8" Instrument Hole
External GPS Antenna (not required in many cockpits)




Great product, but the description D3 lets pilots supplement their unreliable legacy instrumentation

Really? you mean those unreliable legacy instruments we have been using successfully since the 1930s? I understand this is a great improvement and at a price point that lets even the thrifty enjoy the new technology, but for decades we have flown legacy instruments through the clouds with alarming accuracy. Hardly unreliable.



To say I like my new D3 would be an understatement. I removed all of the old vacuum equipment from my Ercoupe, yet I still wanted and artificial Horizon. I didnt want to spend the money on Certified equipment, just to fly Day VFR. This works perfectly. Not sure if I can post YouTube videos or not, but I did an quick upbox and flight test:

UnBox - https://youtu.be/7_r5zfyi7pM

Flight - https://youtu.be/M-EkIo1ebDA

| | |
| --- | --- |
| | Have flown with the D3 a few hours and feel comfortable with it as a capable back up. Have it in its portable mount and easily incorporates into instrument scan. Pleased thus far. |


Can the Dynon D3 pocket panel be permanently wired in? Can the D3 be flush mounted?
This unit operates on 5v power, and the cigarette power cord is included in the box. There is a 3-1/8" portable "pinch" mount that allows the D3 to be easily mounted in an empty existing instrument panel hole without any fasteners.
---

Regarding the Dynon D3 pocket panel portable EFIS: 1. When fully charged, how long is the internal battery supposed to last before having to reconnect to a power source?
2. In the product picture it appears that there's a 12v plug that has 2 USB ports for plug ins? Am I seeing that correctly?
Looks like a great unit with excellent color graphics on the screen.
The unit comes with a cigarette charger and wall charger in order to charge the unit's battery. The battery can last up to and exceed 8 hours on a single charge, but this can vary greatly depending on your usage of the unit.
---

Can the Dynon D3 pocket panel be used in a 1966 Cherokee 140?
The Dynon D3 is a portable product, and it does not hold an FAA TSO. However, it can be used in certified aircraft application but does not replace any primary or panel mounted instruments.
---

Is SynVis supported outside the US on the Dynon D3 portable EFIS? Is it a subscription-based data product, and if so, what is the cost?
Per the manufacturer, this will work outside the US as the D1 and D2 did. The subscriptions are for the databases and can be downloaded through the manufacturer.
---

Does the Dynon D3 EFIS have an internal data base for the synthetic image of the terrain for South America?
The synthetic vision is drawn based on a world-wide elevation database stored in the device. It does not include features such as airports.
---

Can the G-meter red and yellow ranges be adjusted? Let's say my airplane is rated to Plus 6g's and minus 5 g's. Is there a setting to change the display on the Dynon D3?
Yes. The caution (yellow) and warning (red) ranges are selectable from the settings menu in 0.1 G steps.
---

Is there a possibility to display the magnetic heading on the Dynon D3?
Per Dynon: the D3 can not display magnetic heading.
---

Does the D3 require gps input to provide attitude info i.e. Pitch and roll? I know the other functions require gps but i am asking is the mems based attitude standalone without gps input? I returned an earlier D1 that required gps for attitude and did not work well.
The D3 has an internal GPS receiver, which will allow these functions to work.
---

Can the Dynon D3 GPS speed be changed to Miles Per Hour? How is the Altitude calculated? Do you set the ATIS numbers as you would on your Altimeter to maintain accuracy?
You can set the barometric numbers for accuracy and the unit has sensors for altitude. As for the ground speed you are able to select MPH.
---

If the Dynon D3 looses GPS signal, will it still display accurate pitch and roll information, or must it have constant GPS coverage to provide pitch and roll?
Per the manual, GPS is required for the attitude to work properly.
---

103306-000