1-877-4-SPRUCE | info@aircraftspruce.com
Aircraft Spruce & Specialty Co.
Corona, CA | Chicago, IL
Wasilla, AK | Peachtree City, GA
Brantford, ON Canada
FREE SHIPPING ON ORDERS OVER $350 (USA ONLY - SOME EXCLUSIONS APPLY) | 877-4-SPRUCE
SAF-AIR P7500 OIL DRAIN VALVE
Part# 05-00985
MFR Model# P7500
Overview
LOCK OPEN OIL DRAIN VALVES
Changing hot engine oil has never been easier! With the SAF-AIR oil drain valve, no wrench is needed to remove the drain plug. A simple push and turn of the SAF-AIR valve locks it in the open position. The valve is made completely from anodized aluminum and stainless steel components. These materials are used throughout the aircraft industry due to their strength and durability. FAA & PMA APPROVED.

Product Notes:

NEVER fly the aircraft with the drain hose attached to the oil drain valve.
Make sure that your landing gear will not activate the oil drain valve when you retract the gear inside the fuselage.
Remember, the valve may fit on your engine, but it is your responsibility to make sure that the valve will work with your application.
Download the Application Chart in PDF.

Features
Push and turn to lock open
Effortless operation with a sure-grip knob
Double-sealed to prevent leakage
All valves can be rebuilt
Specifications
MATERIAL: 6061 aluminum and 302 stainless steel
FINISH: Anodized
TEMPERATURE: -60° to +260°F (-51° to +127°C)
O-RINGS: Seal kits available
O-Ring Replacement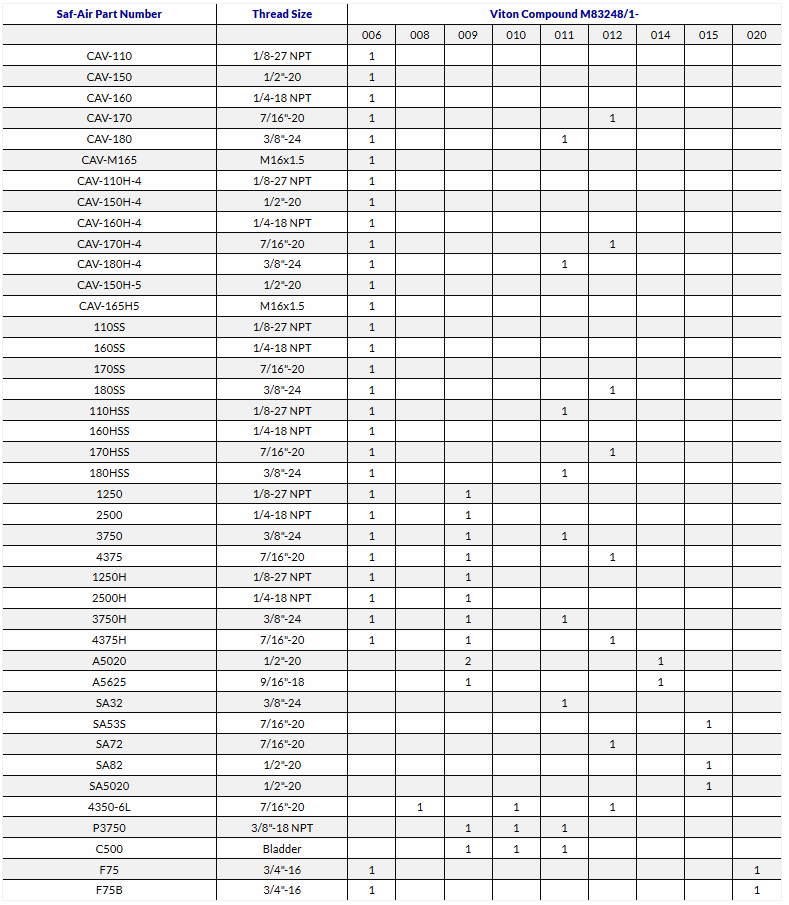 Customers Also Viewed
Frequently Purchased With
Related Items
Q&A
Please note, Aircraft Spruce's personnel are not certified aircraft mechanics and can only provide general support and ideas, which should not be relied upon or implemented in lieu of consulting an A&P or other qualified technician. Aircraft Spruce assumes no responsibility or liability for any issue or problem which may arise from any repair, modification or other work done from this knowledge base. Any product eligibility information provided here is based on general application guides and we recommend always referring to your specific aircraft parts manual, the parts manufacturer or consulting with a qualified mechanic.