1-877-4-SPRUCE | info@aircraftspruce.com
Aircraft Spruce & Specialty Co.
Corona, CA | Chicago, IL
Wasilla, AK | Peachtree City, GA
Brantford, ON Canada
EVERYTHING FOR PLANES AND PILOTS SINCE 1965 | 877-4-SPRUCE
CLEVELAND 30-9 500 X 5 COMPLETE BRAKE ASSEMBLY
From $0.02 to $1365.00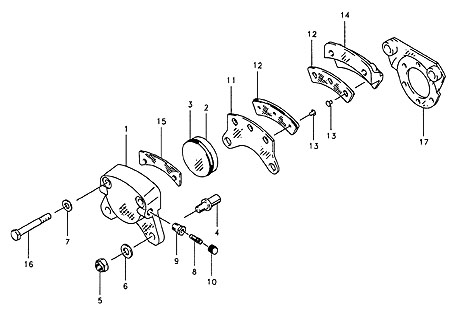 (Hover to zoom | Use mouse wheel for +/-)
Overview
*Assembly No. & Qty. per Assy.
Customers Also Viewed
Frequently Purchased With
Related Items
Reviews
Perfect fit. Got rid of most the brake rattle.
S&s A
Verified Purchase

CLEVELAND ANCHOR BOLT 069-00400
July 24, 2021
Quality brake pads. Prices are higher than other brands.
William J
Verified Purchase

CLEVELAND BRAKE LINING 66-106
June 10, 2021
Good product. Well made. Protective packaging. Installed easily.
Paul S
January 23, 2021
3 stars, only because of the price. Did the job, stopped a slow seep on left brake
Gary G
November 21, 2020
The NIB Cleveland pressure plates were received in protective packaging but upon inspection were found to have scratches on their surfaces and had surface finish irregularities that didn't look much better than the items they were to replace. For $138 each, the value was not evident, the original plates were cleaned up and put back into service and the NIB ones returned.
Paul S
January 23, 2021
Q&A
Q: Is Part 064-00500 only for 30-9 or does it works also with the brake 30-164?
The 064-00500 is a back plate used on several Cleveland brake assemblies, including 30-9 and 30-164.
Q: Is lining 066-10600 one piece or a set of two?
These are priced and sold individually.