1-877-4-SPRUCE | info@aircraftspruce.com
Aircraft Spruce & Specialty Co.
Corona, CA | Chicago, IL
Wasilla, AK | Peachtree City, GA
Brantford, ON Canada
FREE SHIPPING ON ORDERS OVER $350 (USA ONLY - SOME EXCLUSIONS APPLY) | 877-4-SPRUCE
DELUXE HOMEBUILDERS RUDDER PEDALS
Select Model:
Single Place
Two Place
Overview
These new toe brake rudder pedals are designed for single or two place tandem seating experimental aircraft. The pedals are aluminum castings and the hinge bracket and pedal pivot pin are constructed from 4130 steel tubing.

The pedals have an attachment point (1/4" hole) at the top to link the toe brake from the rear cockpit to the front cockpit only 2 master cylinders required). To mount the pedals the builder will need two steel bushings 3/4" long to weld through the fuselage and a tube to put through the bushings and the bottom tube of the hinge bracket. Designed for the Acro Trainer, these versatile rudder pedals work well in almost any home built aircraft.
Drawing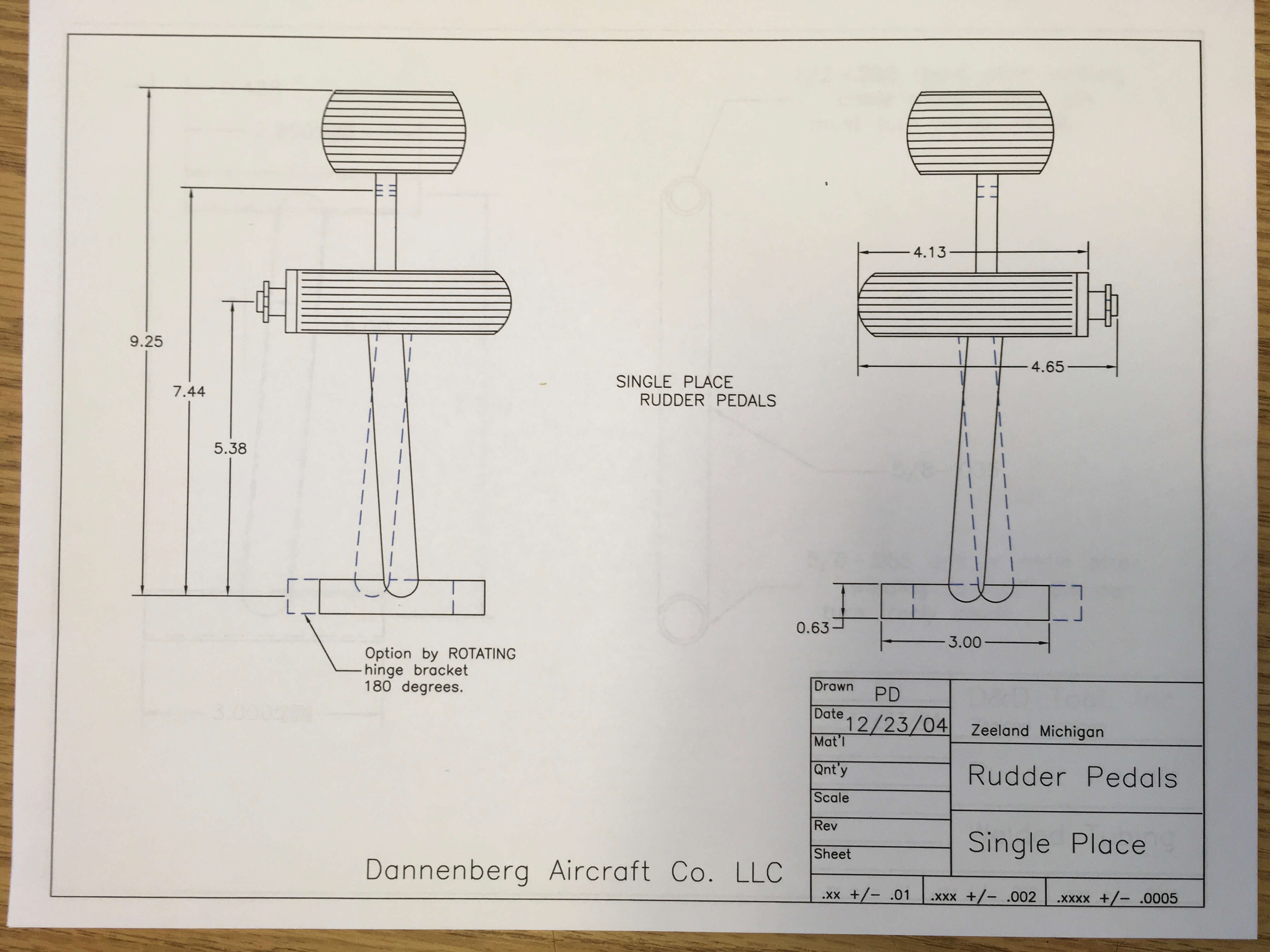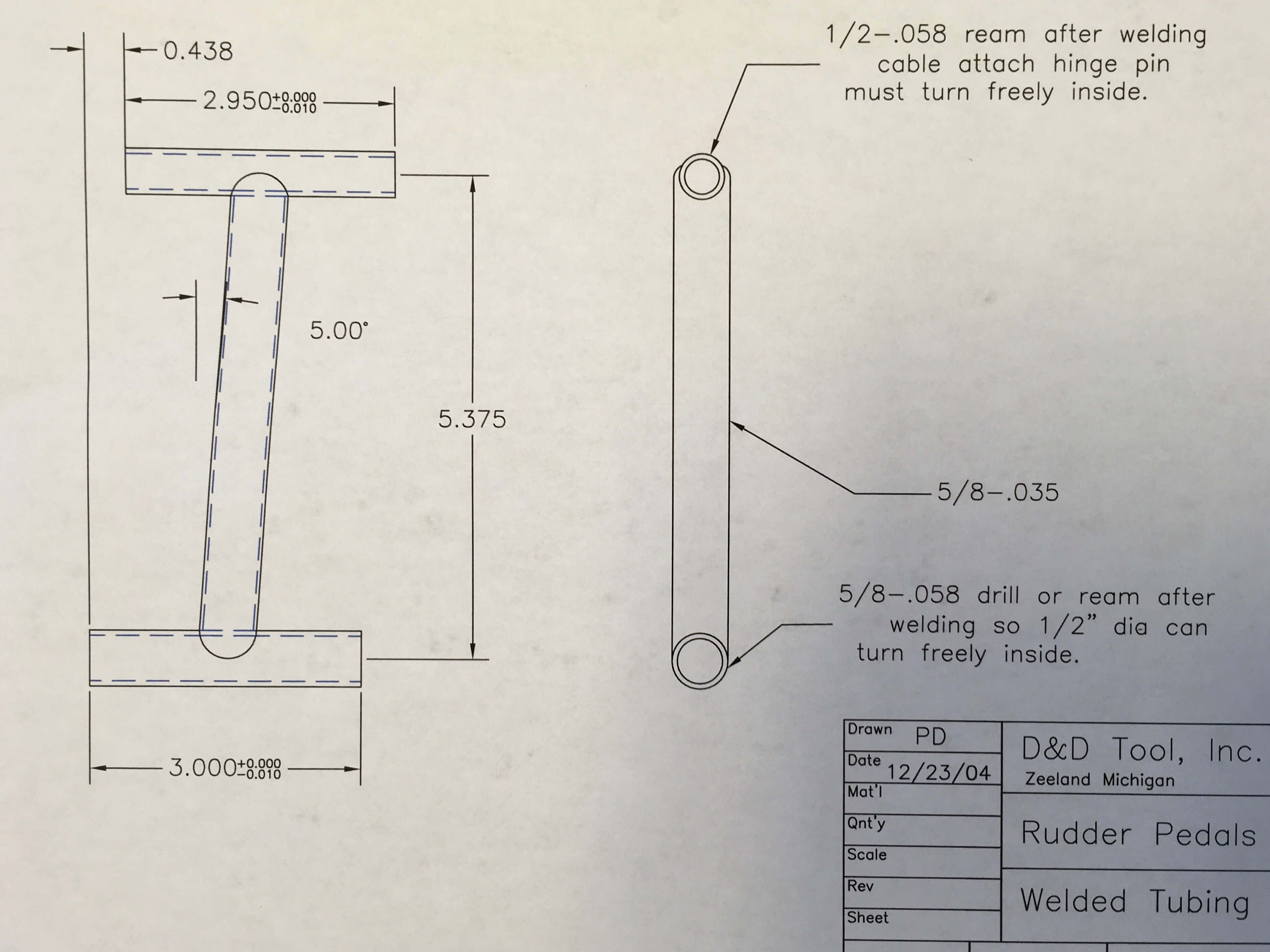 Customers Also Viewed
Frequently Purchased With
Related Items
Reviews
Bought a set to use on my composite aircraft project, very well built and easy to adapt to fit my application.
Sarah A
March 19, 2014
Q&A
Q: What are the dimensions of these pedals?
We have added the dimensional drawing to the web page under the DRAWING section. Please review them there.