1-877-4-SPRUCE | info@aircraftspruce.com
Aircraft Spruce & Specialty Co.
Corona, CA | Chicago, IL
Wasilla, AK | Peachtree City, GA
Brantford, ON Canada
FREE SHIPPING ON ORDERS OVER $350 (USA ONLY - SOME EXCLUSIONS APPLY) | 877-4-SPRUCE
SAF-AIR DRAIN VALVE 1250 1/8 NPT
Part# 1250
MFR Model# 1250
Overview
SAF-AIR Products, Inc. has taken its very dependable fuel drain valve and added a new feature – it locks in the open position! This valve makes the operation of the pre-flight check for contamination and water in the fuel system very easy. This valve is so unique that SAF-AIR Products, Inc. received a United States patent on its design. Models 1250 & 1250H are popular choices to install on gascolators. FAA & TSO-C76 APPROVED.
Features
Eight models in two styles, with or without 1/4" hose adapter
All valves can be rebuilt
New feature - it locks in the open position
Standard fuel resistant Viton® o-rings included
Push-to-test, or push-and-turn to lock open
Effortless operation with sure grip knob
Double-sealed to prevent leakage
Specifications
MATERIAL: 360 Brass
FINISH: Natural
TEMPERATURE: -60° to +260°F (-51° to +127°C)
O-RINGS: All valves M83248/1 Size -006
PRESSURE: 60 PSI max
O-Ring Replacement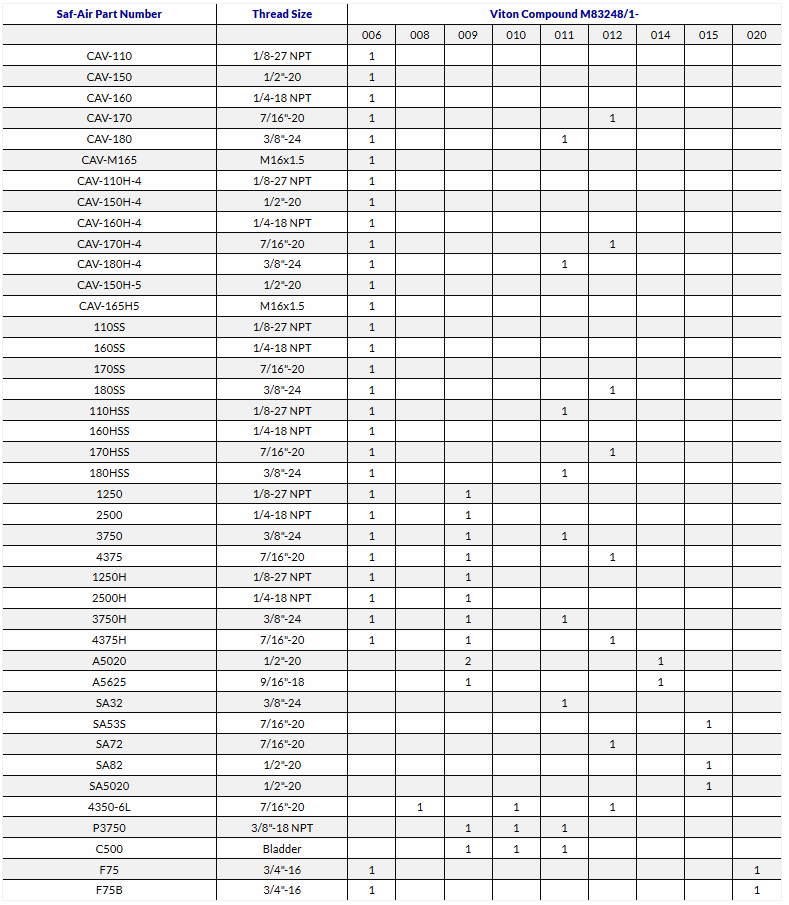 Customers Also Viewed
Frequently Purchased With
Related Items
Reviews
I recently had to drain my 15 gallon wing tank through a 1/8 NPT drain valve that had to be held open. If done by hand the fuel would have run up my arm, so I held a short length of rubber tubing in a wrench and levered it over the edge of a funnel into 2-1/2 gal. fuel can. This worked, but it took 3 hours of holding the wrench to drain the tank. The Saf-Air 1250 will solve this problem in the future, as it can be locked open. The products (2) arrived quickly, intact, and will be installed soon.
Stuart C
June 13, 2019