1-877-4-SPRUCE | info@aircraftspruce.com
Aircraft Spruce & Specialty Co.
Corona, CA | Chicago, IL
Wasilla, AK | Peachtree City, GA
Brantford, ON Canada
FREE SHIPPING ON ORDERS OVER $350 (USA ONLY - SOME EXCLUSIONS APPLY) | 877-4-SPRUCE
ALASKAN BUSHWHEEL 3200 TAILWHEEL REPLACEMENT PARTS
From $0.03 to $687.00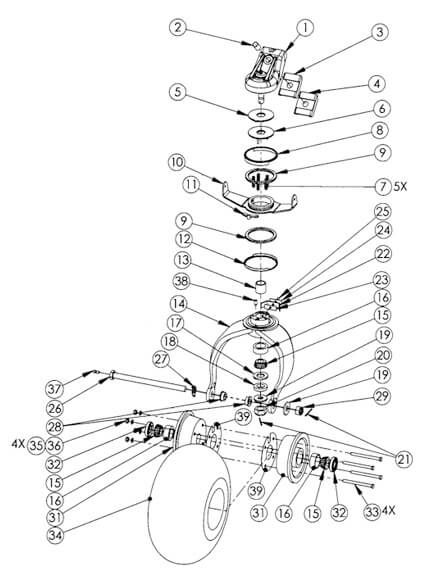 (Hover to zoom | Use mouse wheel for +/-)
Overview
The Alaskan Bushwheel 3200 Tailwheel Assembly Replacement Parts
Customers Also Viewed
Frequently Purchased With
Related Items
Reviews
great service from Aircraft Spruce and UPS as usual. Thanks heaps
Brenton S
March 19, 2020
looks good
Walt W
February 6, 2020
Easy to identify and order the replacement part required (bracket assembly)
Paul C
January 12, 2020
Quality tire good price and Aircraft Spruce is a great company to work with.
North-scout A
October 3, 2019
I ordered this part on Sunday evening, and I received it at my office the following Thursday afternoon. I live in Sydney Australia! Great service.
Maurie
June 20, 2019
Well made cast and machined aluminum bracket, quality black paint, includes main shaft with zerk. Fit onto 50+ year old Scott 3200 fork assembly perfectly. Needed to transfer bolt sleeve bushing from old bracket. Easy to press in. Old leaf spring bracket required some reshaping and filing to fit - because of damage from old broken bracket.
John
June 18, 2017
Q&A
Q: What is the weight of the ABI 3200 tailwheel fully assembled?
The ABI 3200 tailwheel weighs approximately 9 lbs.
Q: Is the PN 06-00724 the direct replacement for Scott 06-01291?
No, these are two different units. 06-00724 is Scott Equiv to 3216-00, which has one mounting hole, and used on 3200, 3224A, & 3200B assemblies. 06-01291 is Scott Equiv to 800613, which has two mounting holes, and used on 3200-3 & 3200-3B series assy's.
Q: What is the size of the tire and why is it not listed?
It is listed towards the bottom of the ordering chart. The part number for the tire is 05-15212 and the part number for the tube is 05-15211. The size is 280 X 2.50 X 4.